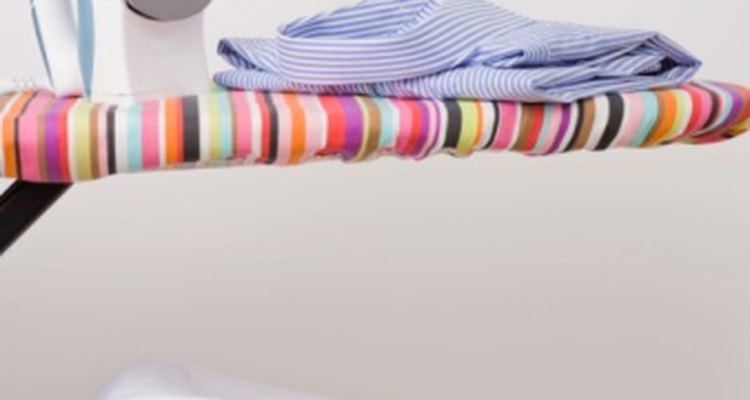 Jupiterimages/Polka Dot/Getty Images
Proctor Silex is a common name for household kitchen and garment care appliances, such as toasters, blenders, coffeemakers and irons. The Proctor Silex irons are lightweight and compact with steam performance for effective ironing. Proctor Silex offers several types of irons from which to choose. The irons offer features such as temperature control dials, non-stick sole plates and automatic shut-off. Using a Proctor Silex iron is easy, and following a few simple steps can help you remove those unwanted wrinkles.
Use plain tap water to fill the water tank opening to the fill-line. Make sure you don't overfill, because the water will spill and wet the ironing board or the garments on the ironing board.
Plug in the power cord and turn the control knob to the desired temperature in the steam section on the iron.
Allow a few minutes for the iron to heat. Place the clothing or garment flat on the ironing board.
Place the iron on the garment and move it in a back-and-forward motion until the wrinkles are out of that section.
When finished, turn off the iron and unplug. Allow the iron to cool, out of the reach of children before storing.
References
Writer Bio
Based in Georgia, Loletrazina Church has been a professional freelance writer for more than 24 years. She has written several health-care articles and advertisement publications for websites such as KennethCole.com and Panasonic.com. Church attended Delgado College with a major in surgical technology.
Photo Credits
Jupiterimages/Polka Dot/Getty Images