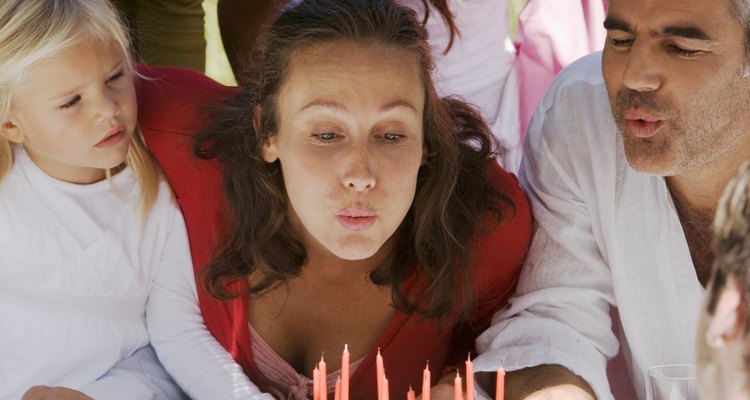 Dynamic Graphics/Creatas/Getty Images
The 40th birthday is a milestone in many people's lives. There are a number of ways to celebrate, including a quiet evening with a few close friends and family. An elegant celebration for a 40th birthday should concentrate on the food and the surroundings and not on themes.
Restaurant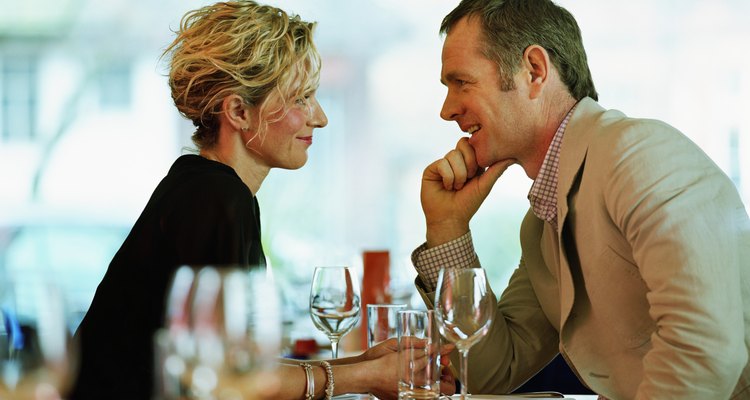 Digital Vision/Photodisc/Getty Images
A nice restaurant is a good choice for an elegant party for a 40th birthday party. This requires much less work and planning than a birthday celebration at home. A party in an elegant restaurant does not have to center around a main-course meal; you also could throw a dessert or wine party. Arrange for a private room and set up small tables with various gourmet desserts and wines to go along with each. The guests can mingle among the tables sampling the gourmet confections. With all of these sweets available, a cake is not necessary, but it can still be included as the central pastry in the room.
Contact the restaurant in advance and find out if you can have some special decor added to the table(s). Be sure to provide all the guests with directions to the restaurant and ensure that they RSVP before the final plans are set with the restaurant.
At Home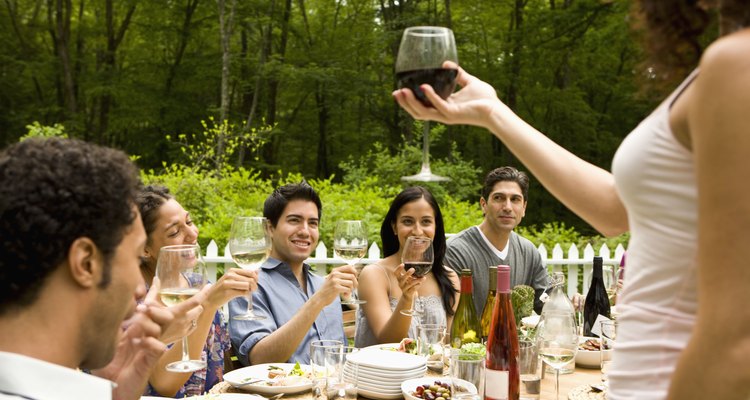 Thomas Jackson/Lifesize/Getty Images
It requires a bit of work, but you have a lot of freedom in planning a birthday dinner party at home The menu is completely up to you, and the decor can be as elaborate or as understated as you choose.
The menu for the elegant birthday dinner should include dishes the guest of honor enjoys. If preparing a gourmet meal is not your cup of tea, have the meal catered by a local restaurant. This may be more expensive than cooking the food on your own, but it will free up some time for other party planning activities.
A wine tasting featuring several of your favorite wines is an alternative to serving dinner. Serve appetizers, such as cheese and spreads with crackers, along with the wine.
Invitations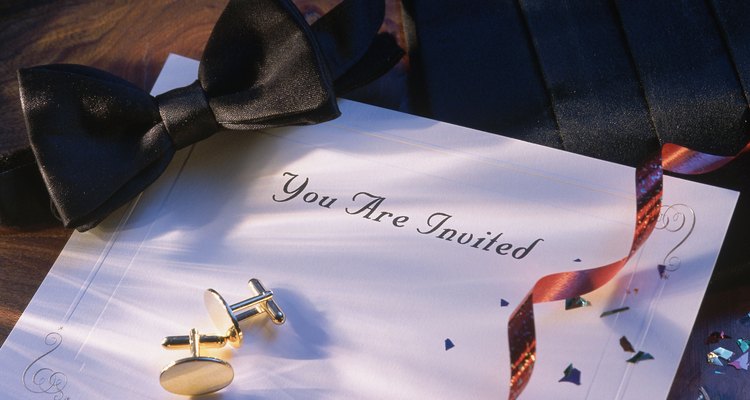 Comstock/Comstock/Getty Images
The invitations you send for an elegant birthday celebration should set the tone for the type of event you are planning. The wording on the invitation should make it clear to your guests that the evening is a formal party and that they should dress appropriately.
Understated invitations in gold or silver lettering are a classic choice for a formal or elegant party.
Decorations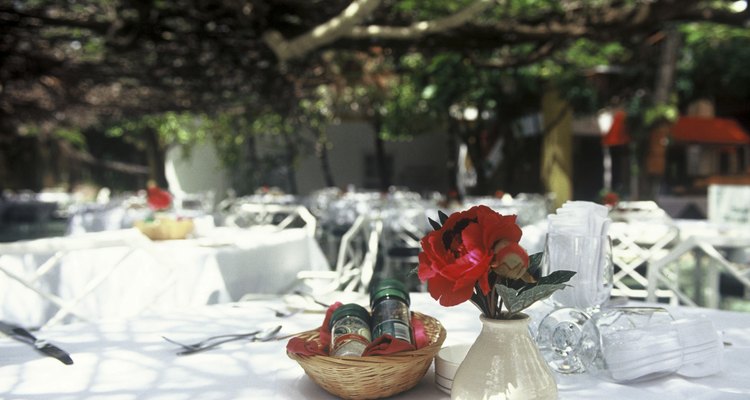 NA/AbleStock.com/Getty Images
The decorations for an elegant birthday party should be understated and not overly festive. For example, it would not be appropriate to have multicolored balloons hanging from every corner of the room or a multi-colored banner hung over the table. Save the decoration for the dinner table, where you can use crystal glasses and your china. Or if you are having a gathering with desserts, these confections are often so beautifully decorated that no other decoration is necessary.
Decorate each of the tables for a wine tasting with tablecloths and napkins for the appetizers. Each individual table can be decorated in a unique style to complement the wine.
References
Writer Bio
Luanne Kelchner works out of Daytona Beach, Florida and has been freelance writing full time since 2008. Her ghostwriting work has covered a variety of topics but mainly focuses on health and home improvement articles. Kelchner has a degree from Southern New Hampshire University in English language and literature.
Photo Credits
Dynamic Graphics/Creatas/Getty Images