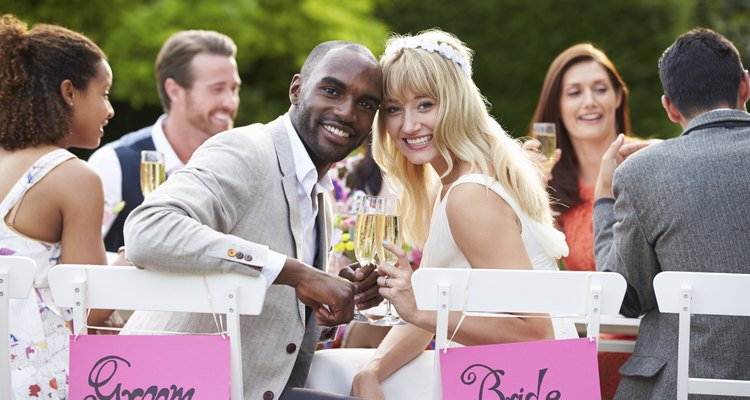 monkeybusinessimages/iStock/Getty Images
When it comes to your wedding, bigger does not necessarily mean better. A smaller celebration of 50 people or less has many positive points, like more personal time with each guest and more options with your budget. Fewer guests means that the couple can pay attention to details that will truly make their wedding special. This doesn't mean that you won't have a tedious checklist, but planning a small wedding gives you a chance to go all out and have the wedding of your dreams.
Planning a Small, Intimate Wedding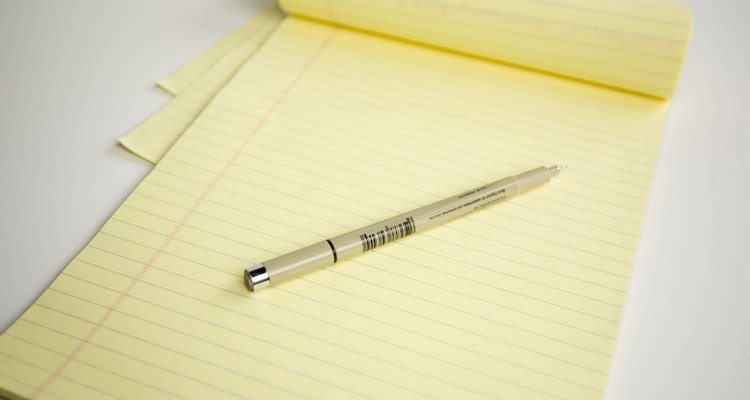 mdmiller/iStock/Getty Images
Drill down the guest list. Ask yourself who is really important to you and who will continue to be a part of your lives for years to come. No more annoying co-workers or mother's dentist. Once you explain to people that your wedding is a small affair for family and old friends, the pressure to invite random, unfamiliar faces is lifted. Get down to the nitty-gritty and create a guest list of loved-ones.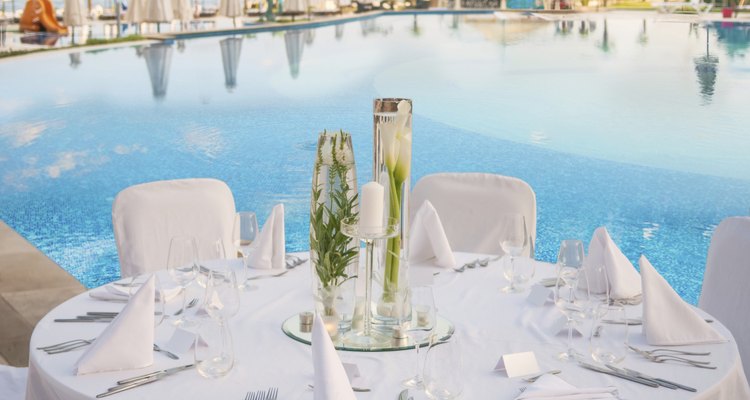 angie7/iStock/Getty Images
Get creative with the location. When you are not trying to accommodate 150 guests, a lot more options open up when it comes to location. Many private clubs, posh restaurants, small private gardens and other interesting venues will be available for you to choose from when you have a guest list of 50 or fewer.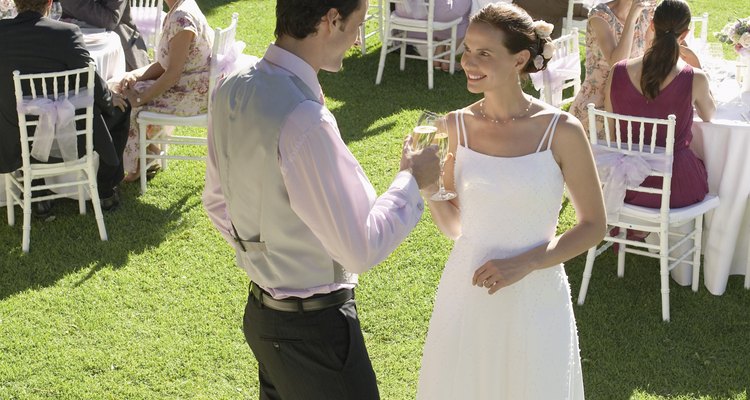 Mike Watson Images/moodboard/Getty Images
Get more guests involved. Because there a fewer people to consider, more of your guests can have the opportunity to get involved in the celebration and really feel as if they are part of your special day. In a smaller wedding, you can do things like provide disposable cameras to guests so you can get candid moments that might otherwise be lost while the photographer is taking the standard shots. Many couples leave note cards and pens at the table and ask guests to write wedding wishes for the couple to read at a later date.
Soul/Digital Vision/Getty Images
Find ways to get your wedding guests to spend time with each other. The best part of a smaller wedding is that it gives the people in your life a chance to get to know one another and build a community of support around your union. Have people book rooms at a small hotel or inn and plan events around the wedding so people can interact. Golf outings, brunches and pool parties are wonderful ways for people to get to know each other so your wedding is not just the union of bride and groom, but the union of two communities.
Phil Date/iStock/Getty Images
Have the dinner you always wanted. A five-course meal of hand-picked food for a few is so much more memorable than a buffet for hundreds. This way the couple can really focus on making the culinary experience a memorable one. The point of a dinner for a smaller wedding is not to just feed people, but to wow people. A gourmet meal can really make your small wedding memorable.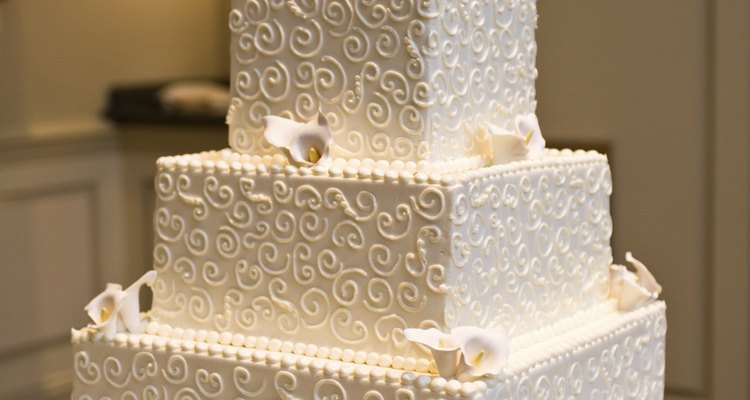 cniemann/iStock/Getty Images
Go ahead and order the cake of your dreams. Wedding cakes are priced out by the serving. If your cake only needs to serve 50, you can get a lot more for your money. With the extra budget, you can have a cake that you will remember as exquisite.
References
Writer Bio
Jamie Latta is a writer in Los Angeles with over five years of professional writing experience. Her recent editorial work has appeared in The Hollywood Weekly. She's also a screenwriter. Her teleplays have been produced on the Hallmark Channel. Latta is also a copywriter who has worked in print, web and radio.
Photo Credits
monkeybusinessimages/iStock/Getty Images