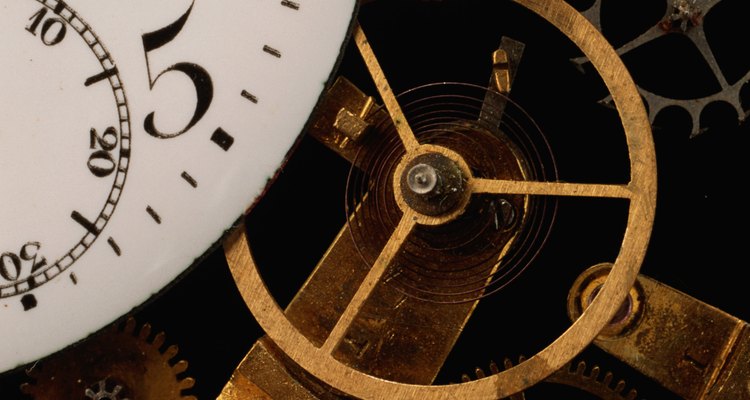 David De Lossy/Photodisc/Getty Images
Timex watches, like all mechanical pieces, use a stem. These essential parts allow the wearer to set the time and date, in addition to winding the watch on manual models. Even battery-operated quartz models require a stem which must be removed if the movement of the piece requires removal. In a Timex watch, there are two ways to remove the stem and attached crown.
Lay the watch face down on a firm yet soft, scratch-free surface. Unscrew the back of the watch case, using the case-back removal tool.
Locate the small flathead screw or indented push button in close proximity to the entrance point of the stem into the movement. Loosen the stem by applying a one-quarter turn counterclockwise with the screwdriver. Alternately, apply a small amount of pressure on the push button with the pointed end of the Bergeon tool. Pull out the stem of the watch while continuing to press down on the button, if so equipped.
Turn the watchcase over, allowing the movement to gently fall from the case.
References
Writer Bio
David Lipscomb is a professional writer and public relations practitioner. Lipscomb brings more than a decade of experience in the consumer electronics and advertising industries. Lipscomb holds a degree in public relations from Webster University.
Photo Credits
David De Lossy/Photodisc/Getty Images