Mekenzie Hemstreet/Demand Media
Once you have accepted the proposal, it's time to plan the wedding. Just because you're older, it doesn't mean that you can't have a wedding of your dreams. Although you might have to consider a venue's accessibility and special dietary needs of your guests, your wedding can still be a special day to share with your beloved and your family and friends.
The Invitations
Mekenzie Hemstreet/Demand Media
When inviting friends and family to an older couple's wedding, begin the invitation with the hosts' or the happy couple's names, as they are likely hosting their own wedding -- rather than a set of parents hosting it for them. Place the bride's name first, "and" on the next line, and the groom's name on the following line. Continue with "request the honor of your presence" or "request the pleasure of your company," depending if the wedding is held inside a church or at another venue. End with the date, time, location and other details, such as "reception following the ceremony" and instructions to RSVP by a certain date.
The Etiquette
Mekenzie Hemstreet/Demand Media
Older couples should tell their children or grandchildren before announcing their engagement and wedding to friends and coworkers. If the bride's father has passed on or is unable to attend, her son or other male relative can walk her down the aisle. Alternatively, the happy couple can walk down together or she can walk down by herself, as a symbol of her status as an independent woman. In addition, according to modern etiquette rules, it's perfectly acceptable for the bride to wear a white dress -- even if she's been married previously. During the wedding, the couple may gather all of the children and grandchildren together for a special blessing over their blended family by their spiritual adviser or officiant.
The Venue
Mekenzie Hemstreet/Demand Media
When selecting a venue, consider the bride's, groom's and guests' health, especially any elderly guests. While older adults are likely in good health, aching knees or balance issues may be creeping up on them. Choosing a venue with a firm, flat floor rather than multiple steps or an uneven floor, such as in a barn or meadow, allows elderly family and friends to attend the wedding. Traveling from the wedding site to the reception may also become difficult for some; consider hiring limousines for transportation or having the wedding and reception at the same location.
The Decor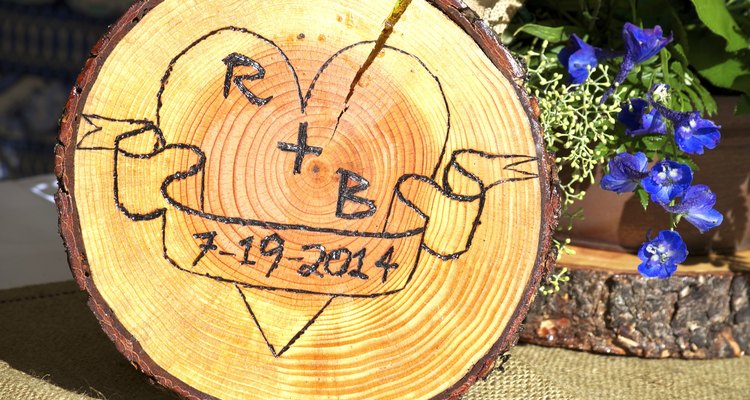 Mekenzie Hemstreet/Demand Media
Decorating for an older couple's wedding and reception is similar to any wedding; however, leave extra room between tables and in aisles to accommodate canes or wheelchairs. The minimum width for wheelchair access is 36 inches. Avoid trip hazards, such as throw rugs or a raised edge on a dance floor. Adding extra lighting above the tables, such as Chinese lanterns, allows guests to better see the place cards, other guests and their meal. Smaller centerpieces allow the guests visit with old friends across the table.
The Wedding Dinner
Mekenzie Hemstreet/Demand Media
Arrange in advance for additional catering staff to serve elderly or mobility-impaired guests, or host a sit-down dinner. Provide several main dish options for your guests, including poultry, pasta or vegetarian selections, and ask about food allergies. Special plates are easy to order in advance, but once the dinner is in progress, it is difficult for the catering staff to prepare additional special meals without making your guests wait for their dinners. After dinner is complete, traditions such as a toast to the happy couple, tossing the bride's bouquet or garter and the father and daughter dance should proceed as usual. If the bride's father is not available, one or more of the bride's children can dance with her instead.
References
Writer Bio
With degrees in fine and commercial art and Spanish, Ruth de Jauregui is an old-school graphic artist, book designer and published author. De Jauregui authored 50 Fabulous Tomatoes for Your Garden, available as an ebook. She enthusiastically pursues creative and community interests, including gardening, home improvement and social issues.
Photo Credits
Mekenzie Hemstreet/Demand Media