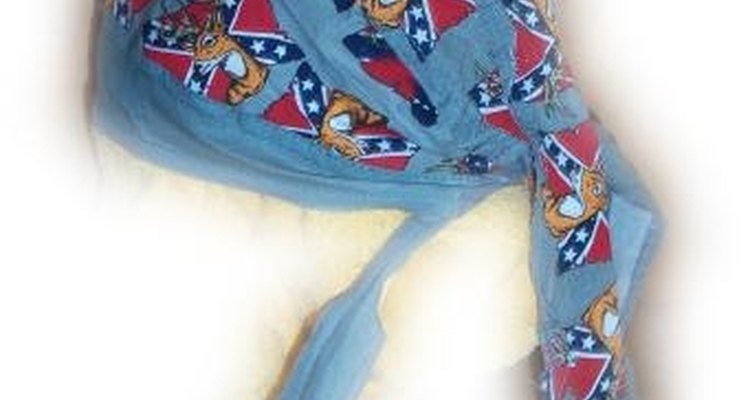 Image courtesy of likest.com/danbanna
Pirates made them a classic. Hulk Hogan has brought them back. Follow this guide to make a skull cap out of your favorite bandana.
Open your bandana and lay it flat.
Fold your bandana diagonally, from one corner to the opposite corner.
Turn your bandana over, fold side toward you, and press it tightly against your forehead.
Gather the other edges at the back of your head, pulling and fitting the bandana to your head as tightly as possible.
Grab the edges and tie them into a very tight square knot on the back of your head.
Writer Bio
Liza Hollis has been writing for print and online publications since 2003. Her work has appeared on various digital properties, including USAToday.com. Hollis earned a degree in English Literature from the University of Florida.
Photo Credits
Image courtesy of likest.com/danbanna