Celebrate Spring this year with a delicious cheese ball. Quick and easy to put together, it's guaranteed to impress your guests!
Prepare the Ingredients
Let the cream cheese come to room temperature. Wash and chop the fresh parsley and onions. Slice and fry the bacon until crispy. Chop the pecans.
Make the Cheese Ball
In a medium sized bowl, combine the cream cheese, sour cream, pimento, 1/4 cup parsley, onion, salt and pepper.
Add shredded cheddar and Swiss cheeses.
Fold in about half of the bacon.
Turn out the mixture onto plastic wrap, fold over and place in the refrigerator to chill for at least two hours, or overnight.
Create the "Nest"
In a small bowl, mix reserved chopped parsley, chopped pecans, and remaining bacon. Spread out over a piece of plastic wrap.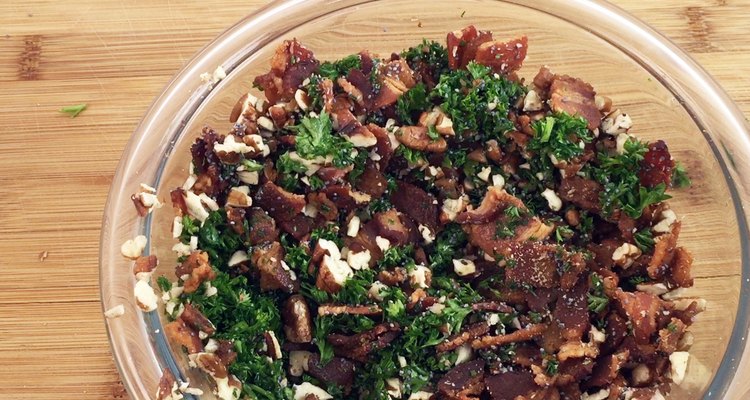 Scoop out the center of the cheese ball and reserve the part you remove. Shape the ball into a nest.
Pat the topping on the surface of the cheese ball.
Shape the reserved cheese into "eggs," roll in poppy seeds, and place in the center of the nest.
Arrange thyme sprigs around the top edge of the nest. Push the ends into the cheese to anchor each sprig.
Arrange vegetables and vegetables, and serve slightly chilled.
Writer Bio
Debbie Williams studied design at the Kansas City Art Institute and has operated a graphic design and printing business for the last 17 years. She has been involved in various crafts including sewing, quilting, costuming, woodworking and various DIY all her life.