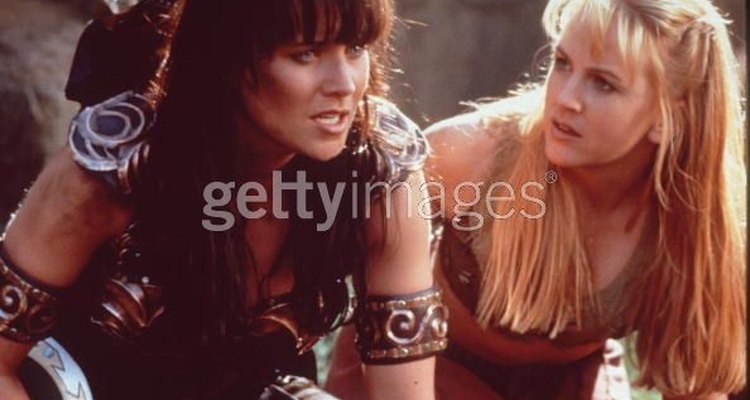 Getty Images/Handout
Having a fringe or, as they say in America, bangs can make a woman look ultra mysterious and sexy. It can also help hide zits or a high forehead. Layered bangs take it a step further- framing your face to create an even more alluring look. Getting a hairstylist to cut bangs for you can be pricey. Here are some tips on how to do it yourself.
Wash your hair. Use shampoo and conditioner. Towel-dry.
Brush your hair thoroughly. Get out all the knots and tangles. If you do not untangle your hair and you start cutting bangs, they will come out crooked.
Stand in front of a large mirror and make a part in your hair. It can be a center part or a side part. Choose a part that you will wear most often. Make sure it is even. The best way to do this is to brush your hair back evenly and see where your hair parts naturally, then smooth it further with your fingers.
Brush a few strands of your hair all the way in front over your forehead evenly to create a thin fringe. Make sure the bangs are evenly distributed along your forehead. In other words, they should incorporate even bits of hair from both temples.
Cut and brush more strands of hair evenly from both sides of the front parts of your hair to thicken your front bangs as much as you want. The farther back they start, the thicker your bangs will be. They should begin about 1 or 2 inches in front of the middle of the top of your head.
Add layers to your bangs by cutting more strands of hair from your hair in front, only this time make each strand that you cut longer and longer than your front bang until the longest strand falls a few inches past your ears.