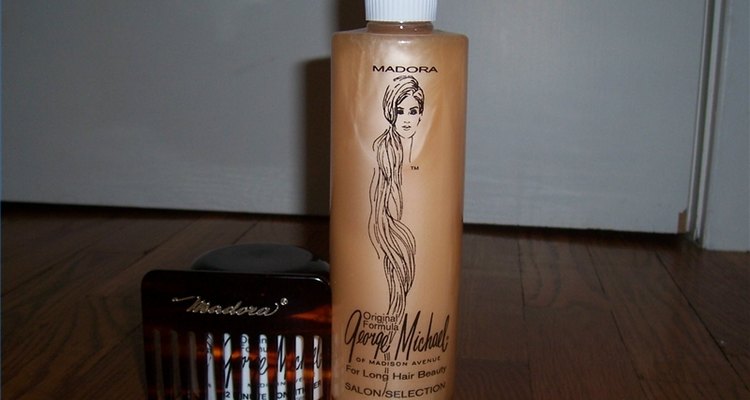 Adrienne Warber
Caring for long hair can be challenging in today's world. Many mainstream stylists encourage long-haired clients to cut off extra length. Rough styling tools and hair products can create split ends. Long hair requires gentle handling and moisturizing products to maintain length and shine. If you are committed to keeping your long hair healthy, consider the Dr. George Michael hair care method. The George Michael system provides techniques for washing, conditioning, drying, styling, trimming and brushing long hair without incurring damage. The techniques are based on the teachings of Dr. George Michael Salisky, who has long-hair specialty salons in the United States and Europe. You can grow long, healthy hair that is full of body and shine when you follow the Dr. George Michael method.
Use quality hair products to protect long hair from damage. The George Michael system includes a line of products and tools that are designed for long hair. The system was developed by Dr. George Michael and Maria Matarazzo (Madora). You can purchase Madora/George Michael shampoos, conditioners, styling aids, combs and brushes at authorized long-hair specialty salons (see Resources). However, you can replace the George Michael products with a mild shampoo and moisturizing conditioners and quality combs and brushes. Look for sulfate-free shampoos and conditioners that contain protein and oils. Find handmade seamless plastic combs and boar bristle brushes with wooden bases at beauty supply stores.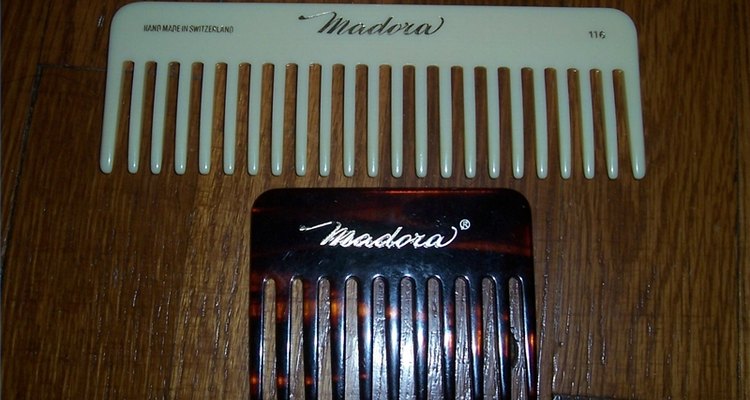 Detangle your hair gently. Delicate long hair tangles a lot, and needs extra care to prevent split ends from occurring due to rough detangling. Dr. George Michael recommends using only seamless plastic combs because the smooth tines do not snag hair. Divide the hair into six sections. Take the first section and begin removing tangles from the ends with a wide-tooth comb. Carefully work the comb through your hair from the ends to the roots. Repeat on the remaining five sections of hair. When the hair is completely detangled, comb it from the scalp area to the ends.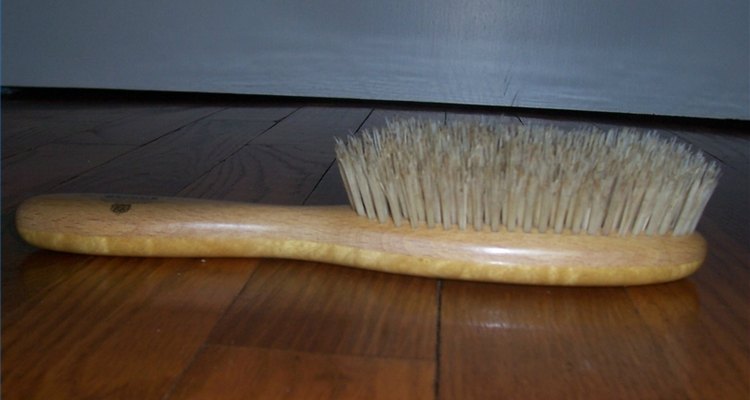 Brush your hair twice a day. Dr. George Michael teaches that brushing stimulates hair follicles and promotes hair growth. Brushing also conditions, because it distributes scalp sebum, a natural lubricant, throughout the hair. The George Michael brushing technique has you bend at the waist and smooth your hair in front of you. Brush your hair from the nape of the neck to the ends in slow, gentle strokes. Follow each brush stroke with your free hand to prevent the buildup of static. Brush your hair 100 times. After you finish, stand up and brush your hair from the ends to the roots to neaten it.
Avoid bangs and layer cuts. Dr. George Michael recommends that you maintain your hair at one length to maximize growth and thickness.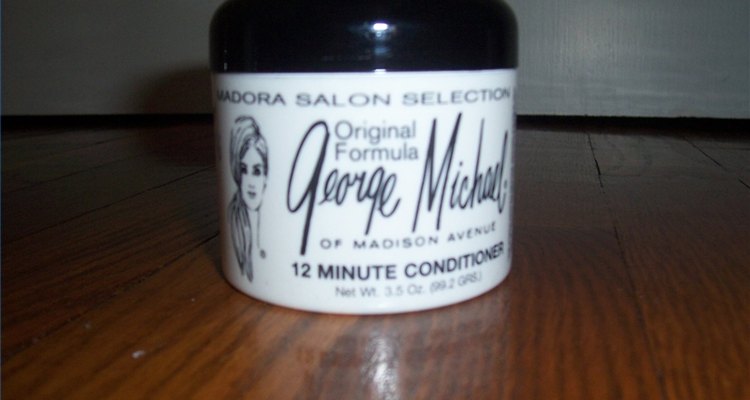 Condition your hair before washing. Use a deep conditioner and let it sit on your hair for at least 10 minutes. The pre-conditioning treatment will return moisture and keep shampoos from drying out your hair.
Drape your hair in front of you to wash and condition it. The technique minimizes tangles. The George Michael shampoo and conditioning method has you bend forward and let your hair hang in front of you. Wet your hair with warm water. Apply a mild shampoo to your hair and massage your scalp with circular motions. Rinse your hair thoroughly with warm water. Smooth conditioner into your hair and let it work for 10 minutes. Rinse out the conditioner with warm water. Rinse again with cold water to seal hair cuticles.
Use a detangling conditioner in addition to a moisturizing conditioner if you have problems with tangles. The George Michael system uses a cream rinse with a shampoo and conditioner treatment.
Set your hair in rollers. Dr. George Michael advocates roller setting as a way of safely styling hair, in place of heated style tools. Roller-set hair dries shiny and smooth without the use of a flat iron. Use a bonnet dryer to dry your hair.
Cut only split ends to avoid losing unnecessary length. The George Michael split end technique has you twist a small section of your hair until damaged ends appear. (The splits may occur throughout the length of your hair.) Hold the scissors upright and use the tips to cut away the damaged ends. Continue with the twisting pattern until you remove all of your split ends.