A recipe for soft and fluffy waffles with a lightly crisp crust can come together in a matter of minutes. All that you need to do is provide the bacon and fruit.
The first few weeks of school are always the worst when it comes to getting up and out the door on time. Really, the first few weeks of any change in routine comes with the same set of problems. It's the settling-in phase, the adjusting to a new normal.
In my house this adjustment phase involves plenty of alarms and double the number of snooze buttons. There is some gentle shaking of shoulders, tickling of feet, and even sometimes elaborate discussions of how much fun they'll be missing out on if they don't extract themselves from the cover cocoon. Really, though, what works more often than not in trying to get summer-sluggish children to arrive at the breakfast table ready to conquer the day is simply a breakfast worth waking up for.
A plate of still-warm waffles, a bit of butter and a drizzle of maple syrup accomplish just that as the first-days-of-school anticipation and enthusiasm wear off, and the realization that school is the new routine sets in.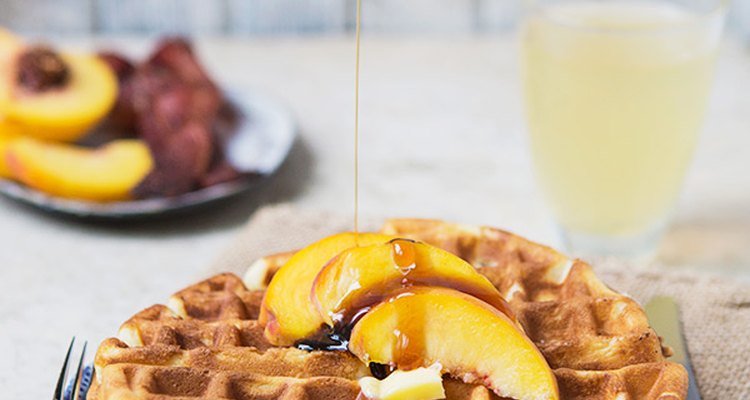 These waffles take just minutes to whisk together, and they're in the iron toasting to a golden brown before you know it. Your kids will smell them from down the hallway and show up for breakfast even before you call them to the table. Do yourself a favor and double the recipe so you can readily pull it out of your parent pocket.
Easy Instant Waffle Recipe
Prep Time: 10 minutes
Cook Time: 4 minutes per waffle
2 eggs
2 cups flour
1/4 cup sugar
1 tablespoon baking powder
1/4 teaspoon salt
1 1/2 cups milk
1 stick butter, melted
1 teaspoon vanilla
In a mixing bowl, whisk the egg whites until frothy. In a separate bowl, mix together the flour, sugar, baking powder and salt. In a measuring cup or other cup, mix the milk, butter and vanilla. Add the dry mix to the eggs and stir in the milk until combined. A few lumps are okay.
Preheat your waffle maker until ready. Cook for 3 to 4 minutes in the waffle iron until golden brown. Remove from the iron and serve with butter and syrup.
Notes: The batter can be made ahead of time and stored covered in the refrigerator for up to a week. Leftover cooked waffles can be cooled, sealed in an airtight bag, and frozen.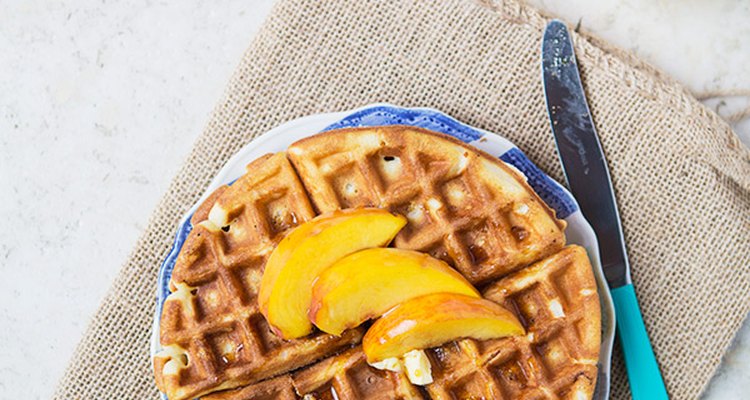 Photo credit: Shaina Olmanson