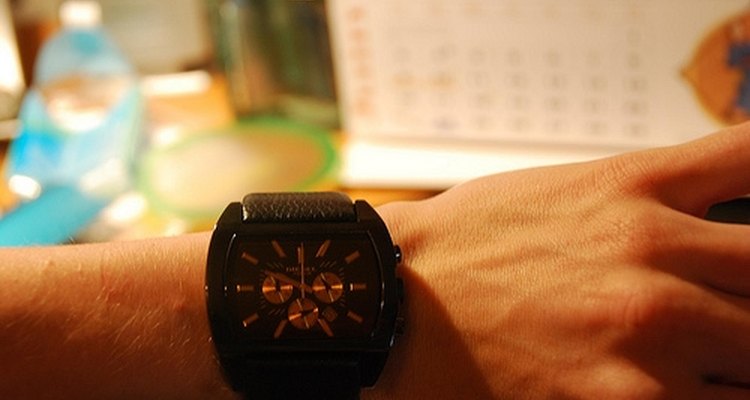 The Diesel brand represents one of the most celebrated faces of urban style, with modern and clean looks for both men and women. Their watch line reflects the same taste: Minimalist, sophisticated and hip. Learn how to work these watches, and follow the instructions pertaining to a Diesel watch.
Setting the Watch
Pull on the watch's knob, located on the right side of the face. It will pop out to a wider setting, one notch outward. This notch is the hour and minute setting for your watch. Turn the knob to move the hour hand, and set the proper time. Press in on the knob, against the spring, until you feel it hit the base. Wait to verify that your second hand begins moving, indicating that your watch is keeping the correct time.
On digital watches, press and hold the top button until the time begins flashing. Use the bottom button to move the hour and minute. Press the top button again to replace the new time and set your watch.
Repairs and Service
Keep your receipt and warranty paperwork in a safe location. This documentation will be important for repairs, resale and service. Visit your closest Diesel store for repairs requiring mechanical adjustments--or a trusted jeweler can handle the maintenance such as wristband alterations. Note that your Diesel watch may use links, held in place by small pins. These pins are best removed and adjusted by a jeweler or watch technician, so as not to damage the quality and value of your watch.
Writer Bio
W. Nicole Barclay has been writing and editing professionally since 2004, focusing on the fashion and retail industry. She graduated from Parsons the New School for Design and holds a Bachelor of Science in history, international affairs and archeology from Northeastern University. She has completed master's degree work in public policy and nonprofit administration at Northeastern University and The American University in Cairo.