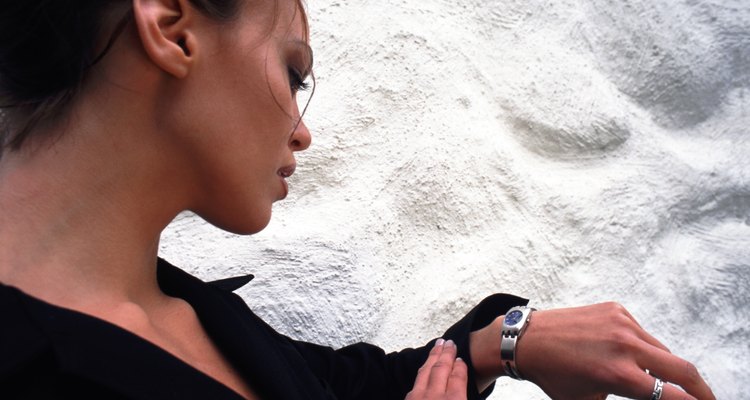 John Foxx/Stockbyte/Getty Images
Dirt stains or scratches on watches are common, especially if you use your watch on a daily basis. While some people might ignore them, you might also tire of looking at them. If you don't have a local jeweller available, there is still a way to safely remove impurities yourself -- simply look into your medicine cabinet. Toothpaste is a proven household remedy, when used properly, that can cut through dirt and oil on stainless steel watches without damaging the diamonds.
Cleaning Your Watch
Step 1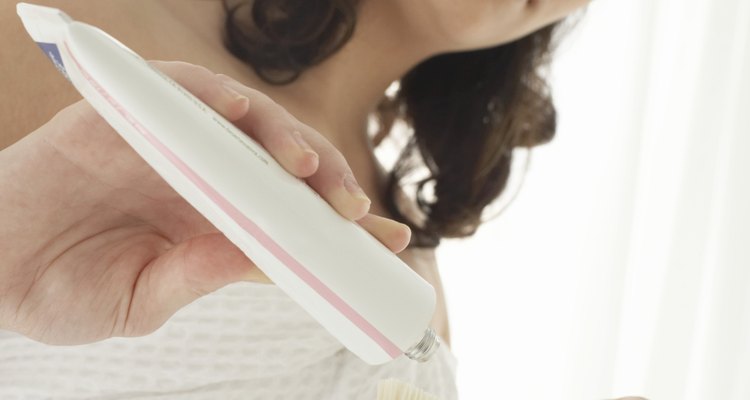 Christopher Robbins/Digital Vision/Getty Images
Protect your hands by slipping on the latex gloves. Lay your watch on a well-lit, flat surface. Squeeze a pea-sized amount of toothpaste onto a polishing cloth for surface scratches, or a pea-sized amount of toothpaste onto a fiberglass brush for deep scratches.
Step 2
Using the jeweler's cloth, rub the toothpaste onto scratches or stains working in circular motions. Gently work the paste into hard-to-reach areas, such as between bracelet links and around diamonds.
Step 3
Wipe off as much toothpaste residue as possible. If your watch is water resistant, run it briefly under water. If not, then wipe away excess toothpaste with a soft, damp cloth. Blot your watch dry with the polishing cloth. Avoid using paper towels, as they can scratch your watch.
References
Tips
Clean your watch bands daily after you take them off at night.
If your watch is a family heirloom, vintage, or delicate, take it to a professional for cleaning.
Warnings
Avoid pushing buttons while cleaning your watch, especially when emerged in water.
Writer Bio
What does a fashion aficionado hailing from New York do when she turns of age? Travel the world and write about fashion. From New York to Bangkok, from Onyxmilk (USA) to Adorned Magazine (UK), Lindsay Christinee has traveled and written about it all since 2009.
Photo Credits
John Foxx/Stockbyte/Getty Images