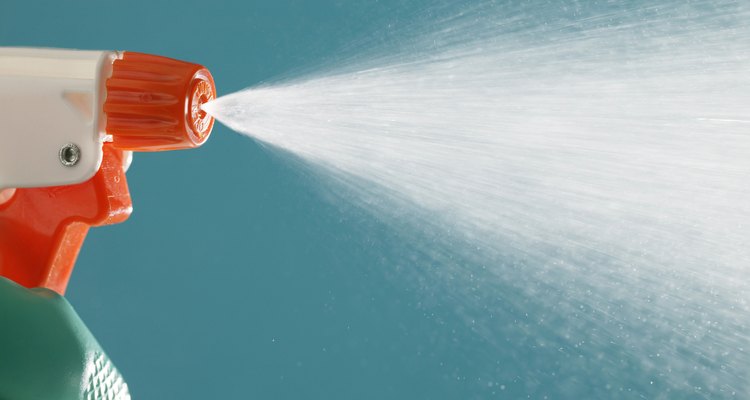 Comstock Images/Comstock/Getty Images
Ceramic watches, shiny and worn by celebrities and athletes, contain solid ceramic bodies and bezels; a scratch-resistant coating on the crown; and adjustable bands. The watches come in a variety of colors and are available from a number of jewelry and online stores. Like other watches, ceramic watches require regular cleaning to keep the watch's surfaces grime-free and shiny. A soft cloth and a non-abrasive cleaner is all you need to keep your ceramic watch looking like new.
Sweep the ceramic watch's band, crown and back gently with a soft cloth to remove any loose dust and dust.
Spray the soft cloth with window cleaner.
Wipe the ceramic watch's band, crown and back gently with the window cleaner-soaked soft cloth.
Dry the ceramic watch gently with a dry soft cloth.
Writer Bio
Nick Davis is a freelance writer specializing in technical, travel and entertainment articles. He holds a bachelor's degree in journalism from the University of Memphis and an associate degree in computer information systems from the State Technical Institute at Memphis. His work has appeared in "Elite Memphis" and "The Daily Helmsman" in Memphis, Tenn. He is currently living in Albuquerque, N.M.
Photo Credits
Comstock Images/Comstock/Getty Images