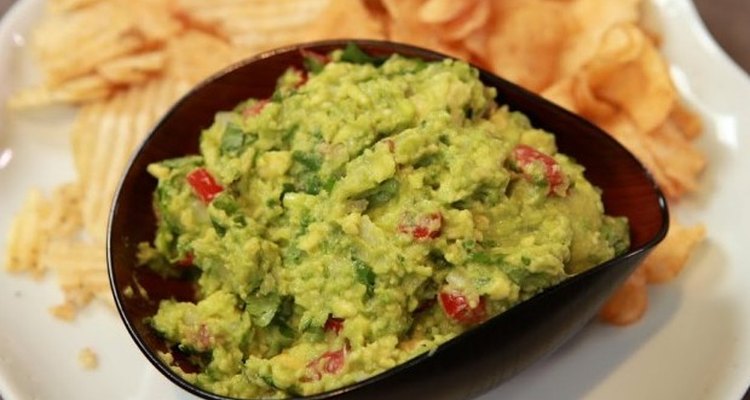 Latin Food expert Daisy Martinez's guacamole is big on flavor and the only recipe you'll ever need.
Makes about 2 cups, enough for 8 or so as a dip2 to 3 medium Haas avocados 1 jalapeno, seeded and chopped fine 2 cloves garlic, chopped fine 1 small Spanish onion, chopped fine 2 plum tomato, cored, seeded, and chopped 1 cup fresh cilantro, chopped 2 limes, juiced Kosher salt and freshly ground black pepper
Pit and peel the avocados. Cut the avocado in to rough chunks and toss it in a bowl. Mix-mash it with a fork or potato masher until the avocados have a chunky texture. Add the jalapeno, garlic, onion, tomatoes, cilantro, lime juice, and some salt and pepper.
Serve with whatever chip or vegetables you desire. Note: the guacamole can be made the night before and stored in the refrigerator in an airtight container with a piece of plastic wrap pressed directly on the surface (to prevent discoloration).
http://www.ehow.com/video_12125760_guacamole-basics.html
In association with Rachael Ray at www.rachaelray.com