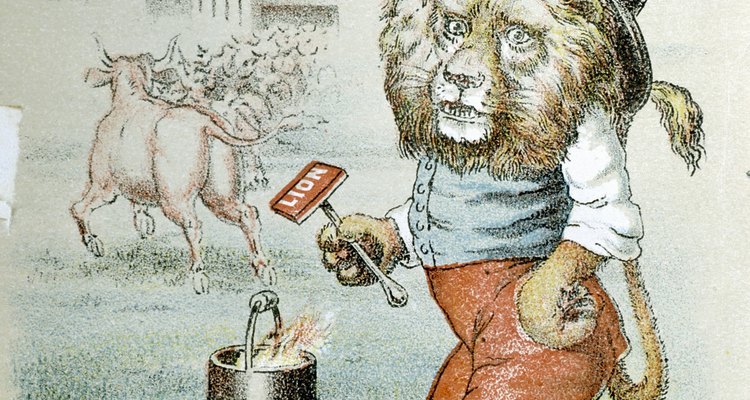 Photos.com/Photos.com/Getty Images
An Irishman will tell you that ham is more traditional than corned beef at holiday gatherings, but no matter -- corned beef is the preferred meal for St. Patrick's Day festivities. This brined meat has a distinctive sweet-salty flavor and texture that people either love or hate. A 1 1/2 lb. roast cooks quickly and makes 2 to 3 servings.
Cooking Methods
Corned beef is usually made from brisket, or occasionally rump or round roast. These tough cuts of meat benefit from long, moist cooking. A slow cooker is one of the simplest ways to achieve a tender corned beef, and requires 4 to 6 hours for a small roast. Cook corned beef tightly covered in the oven or on the stove top, as well. Add 1 inch of water to the pot and simmer for 1 1/2 hours. Do not allow the pot to run dry.
Serving Suggestions
Corned beef is traditionally served on St. Patrick's Day with buttered cabbage, boiled carrots and mashed potatoes, but serve it anytime you want a moist, flavorful meat. Thinly slice leftovers for corned beef sandwiches, or toss cube in a cold pasta salad made with creamy bleu cheese dressing. Refrigerate packaged corned beef for up to five days after purchase, or use by the date labeled on the package.
Considerations
The characteristic pink color of commercial corned beef comes from nitrites used in the brining process. Although purchased corned beef is convenient, brining corned beef at home is a simple process. Home brined corned beef tastes better and lacks harmful preservatives. A simple brine contains salt, brown sugar, bay leaves, juniper berries, cloves, cardamom and allspice berries. Cure the meat covered with brine in a crock for five days or longer.
History
Corned beef has nothing to do with corn, but rather the use of corn-like pellets of salt to preserve and tenderize the meat. Anglo-Saxons used corning to preserve meat beginning around 1000 A.D. Canned corned beef was a chief food source for the British army during the Napoleonic wars. In Ireland, wealthy landowners were most likely to eat corned beef. Peasants used cows for milk and relied on bacon or ham for holiday feasts instead.
References
"Lobel's Meat Bible"; Stanley Lobel, et al.; 2009
Resources
Writer Bio
Julie Christensen is a food writer, caterer, and mom-chef. She's the creator of MarmaladeMom.org, dedicated to family fun and delicious food, and released a book titled "More Than Pot Roast: Fast, Fresh Slow Cooker Recipes."
Photo Credits
Photos.com/Photos.com/Getty Images