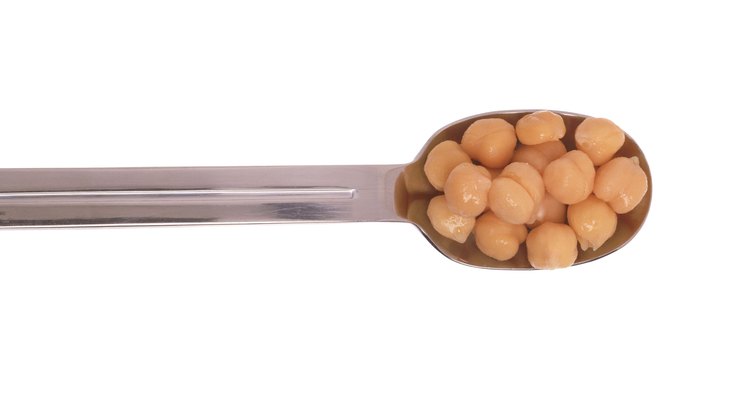 Jupiterimages/Comstock/Getty Images
Cooking dry chickpeas, also called garbanzo beans, at home can save you money, reduce sodium and improve the flavor in your favorite garbanzo bean dishes. Your slow cooker offers a convenient and low maintenance way to cook garbanzos, whether you're at home or at work. You can use the cooked chickpeas in a variety of recipes, including soups, stews, salads and dips.
Rinse the garbanzos in a colander. Check for and remove any discolored, broken and shriveled beans.
Place the beans into the crock on the slow cooker. Cover with cold water. Cover the Crock Pot and refrigerate for at least six hours.
Drain and rinse the garbanzo beans. Add fresh water to cover the garbanzo beans, along with 1/4 teaspoon of baking soda.
Cook on high heat for four hours or low for eight to nine hours. Drain and use in recipes as desired.
References
Tips
Use a 4-quart or larger Crock Pot for a pound of beans. If you have a smaller Crock Pot, reduce the number of dry beans.
The same cooking directions work for other types of beans, including pinto and black beans.
Warnings
Avoid cooking kidney beans in the Crock Pot. These beans contain a toxin that requires high cooking temperatures for safety.
Writer Bio
With a master's degree in art history from the University of Missouri-Columbia, Michelle Powell-Smith has been writing professionally for more than a decade. An avid knitter and mother of four, she has written extensively on a wide variety of subjects, including education, test preparation, parenting, crafts and fashion.
Photo Credits
Jupiterimages/Comstock/Getty Images