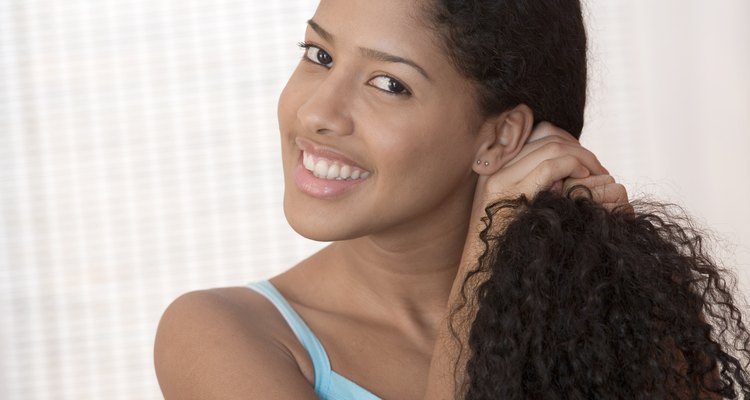 Comstock Images/Stockbyte/Getty Images
Natural or highly textured hair is diverse and can range from being silky with loose waves to springy with tight coils. Categorization systems, such as Andre Walker's types one through four (see Resources) and the LOIS system (see Resources) can help to determine your hair texture, although most black and mixed-race people have more than one type of texture on their head. Highly textured hair is the most fragile of all hair types and can be very dry, so gentle care and regular maintenance is vital.
Healthy Hair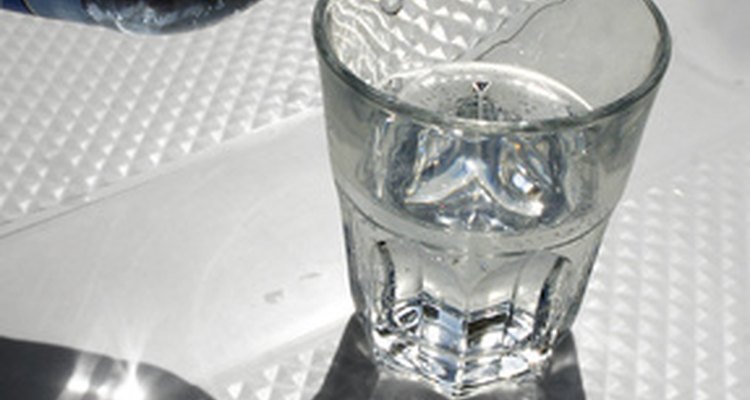 glass with water image by Alexander Ivanov from
Fotolia.com
The first step in obtaining beautiful natural hair is good health and nutrition. A balanced die, regular exercise, six to eight glasses of water a day and vitamin supplements, such as Biotin or MSM, will benefit your hair greatly. Hair products are also essential aspects to good hair care, but the huge selection of products can make it difficult to find the right one for you.
Shop Around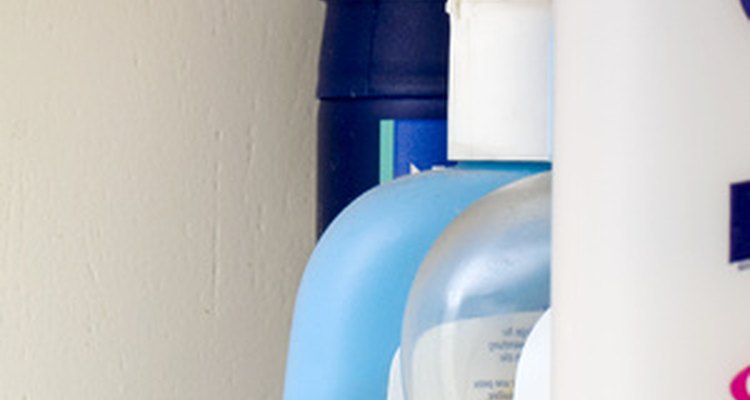 shampoos and shaving foam lined up image by Georgios Alexandris from
Fotolia.com
Be prepared to experiment and don't think a product that works for someone else will automatically work for you. Learn and work with your own hair type, to find out what it best responds to. Stay away from products that use silicone, because it coats the hair fiber and prevent moisture penetration. Oils and petroleum bases should also be avoided, as they clog the scalp's pores, leading to irritation and follicle damage. Natural ingredients and water soluble products work best with natural hair, and one should limit the use of chemically laden products.
Afroveda Cleanse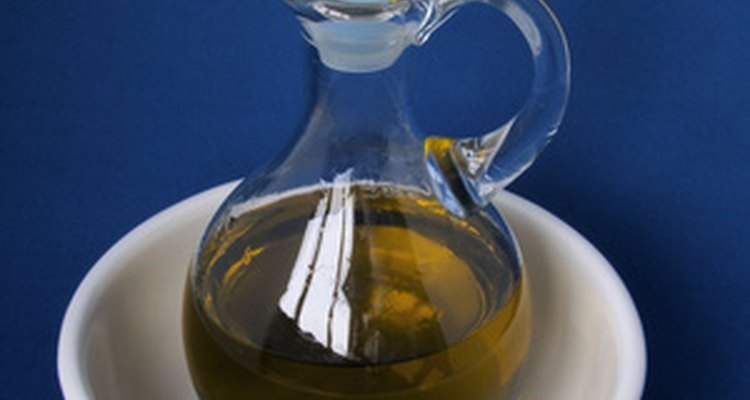 Ayurvedic herbs and pure essential oils are the main ingredients for Indian inspired Afroveda hair products. The carrot seed shampoo bar is packed with beta carotene and vitamin A to relieve dryness, while gently cleansing your delicate natural hair. Olive oil and unrefined shea butter is combined to provide nourishment to the hair shaft, leaving your hair feeling soft and manageable.
Karen's Body Beautiful: Condition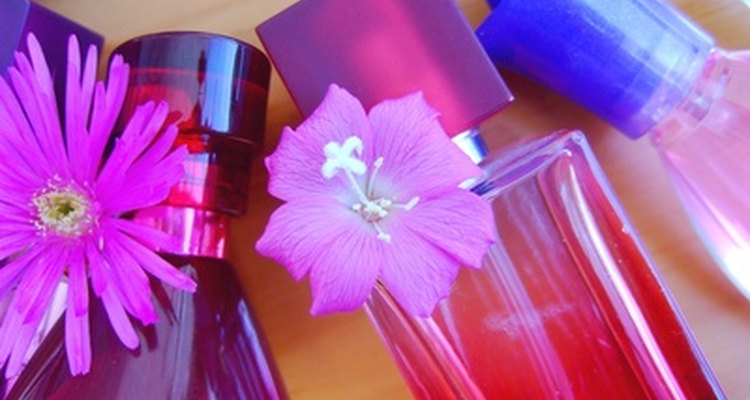 For a deep conditioning treatment, try Karen's Body Beautiful Hair Deep Conditioner. Made of ingredients such as jojoba oil, echinacea and essential oils, this treatment replenishes and moisturizes the hair and scalp, transforming hair from dry and brittle to soft and supple. The added panthenol smoothes cuticles, sealing the hair follicle to retain moisture levels. You can even select your own fragrance from an extensive list, which includes Egyptian Musk, Pomegranate Guava and Creamy Coco Mango.
Oyin Handmade: Leave-In Conditioner
Oyin's natural products are homemade and work well with various natural hair textures. For a leave-in conditioner, try the whipped pudding. The moisture-rich base conditioner is light and easily absorbed into the hair shaft, while shea and cocoa butters, caster oil, pure aloe vera gel and spring water combine to produce an instant conditioner that can double as a pre-shampoo or deep treatment. The light, airy formula has a chocolaty vanilla scent and can be used on wet or dry hair.
Darcy's Botanicals: Styling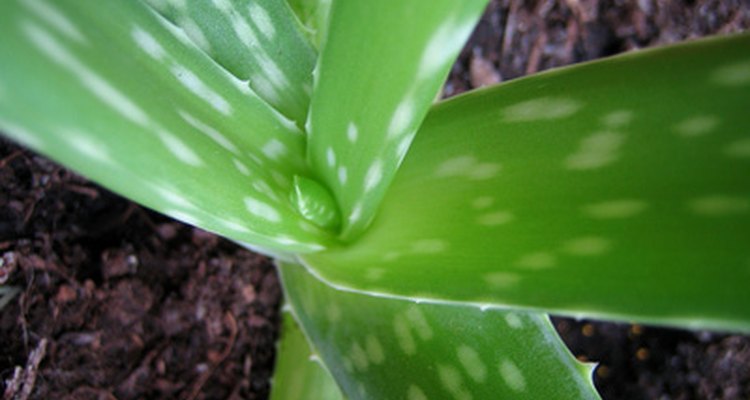 For ladies with curly hair or wavy hair, try Darcy's Botanicals Natural Coils Curling Jelly. This product contains organic ingredients, such as coconut cream, aloe juice and brown rice extract. The result is a quality blend that adds definition to curls and waves, while eliminating frizz and providing enough hold and condition to keep your hair looking its best throughout the day.
Carol's Daughter: Clarify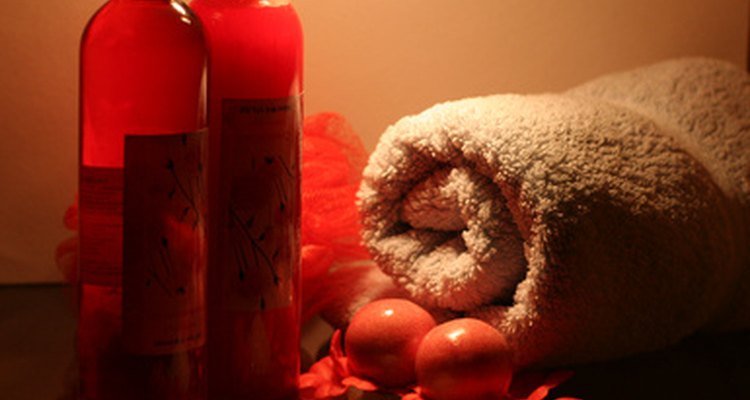 red shampoo articles image by Julia Britvich from
Fotolia.com
It is wise to clarify your hair at least once a month, and Carol's Daughter's Rosemary Mint Purifying Duo Shampoo and Conditioner does the job very well without stripping the hair of its natural oils. The invigorating shampoo eliminates product buildup while the conditioner softens and moisturizes.
References
Writer Bio
Eshe Asale is a holistic massage therapist who began writing in 1995 with articles appearing on various websites and in "Iqra" newspaper and the "Between Love, Hope and Fear" anthology. She holds a massage therapy certificate from Lourdes Institute, a Master of Arts in media studies/communications from Goldsmiths University and a Bachelor of Arts in writing and publishing/film studies from Middlesex University.
Photo Credits
Comstock Images/Stockbyte/Getty Images