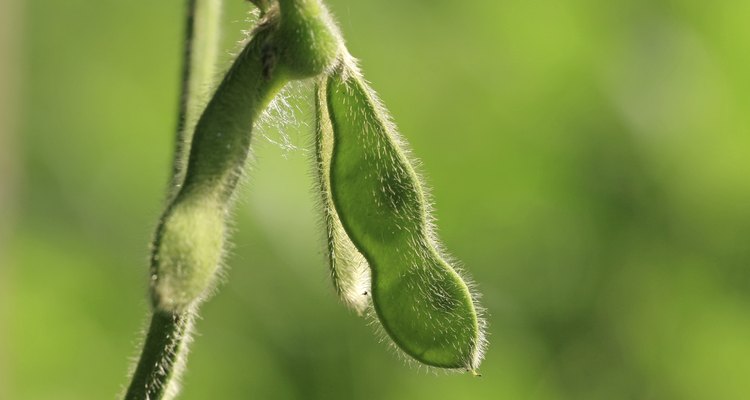 lnzyx/iStock/Getty Images
Soybean oil is a common ingredient in salad dressings, margarine and shortening. As a carrier oil for aromatherapy treatments, it acts as a diluting agent for essential oils that can be used to treat your hair, according to Phyllis A. Bauch in her book, "Prescription for Herbal Healing." It can also be used to promote hair growth and add strength and shine to your hair.
Aromatherapy Treatments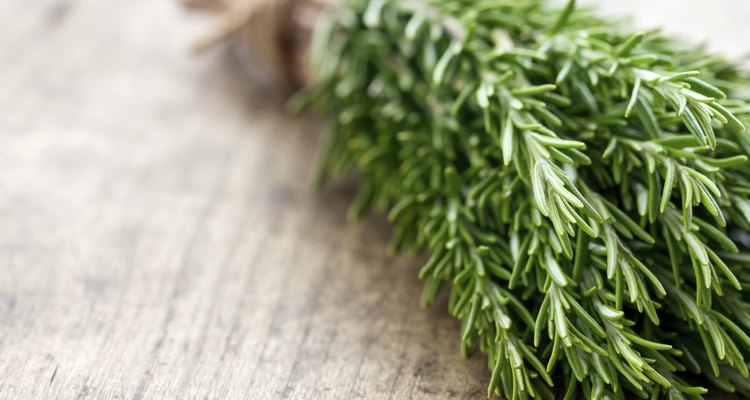 anskuw/iStock/Getty Images
It is commonly used as a carrier oil in aromatherapy treatments for hair, which means it is used as a base oil to which different essential oils are added. Some essential oils that can be added to soybean oil and used as a hair treatment include rosemary, which can promote hair growth and stimulate your scalp; lavender, which can condition your scalp and help hair grow; and peppermint, which stimulates hair growth and promotes blood flow to the scalp. To make aromatherapy hair treatments, add a few drops of your chosen essential oil to 1/2 cup of soybean oil. Apply the mixture to your scalp with your fingertips as a pre-shampoo treatment. Rinse well, then shampoo to remove any excess oil and residue.
Moisturizing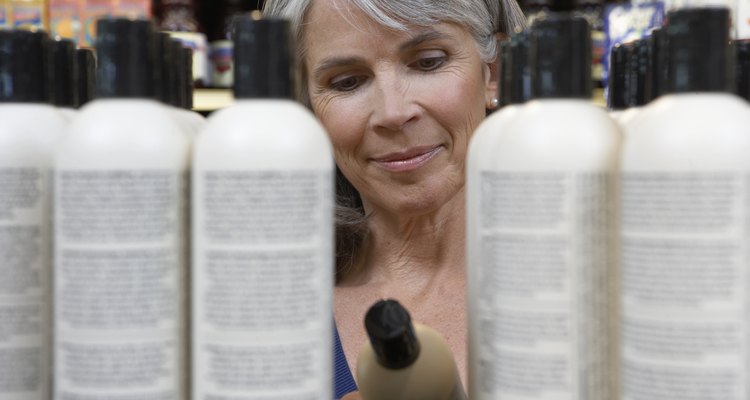 Noel Hendrickson/Photodisc/Getty Images
Soybean oil is a natural substance that has moisturizing and hydrating properties. It can be used in weekly hot oil treatments to add moisture to damaged or dry hair. Soybean oil is found in many over-the-counter hair-care products, such as deep conditioners and root stimulator products. According to Angela Hughes Brown in her book, "How to Get the Healthy Back in Your Hair: Rekindling Healthy Hair," soybean oil is a natural hair conditioner that can add moisture and body while helping to promote hair growth.
Nutrient-Rich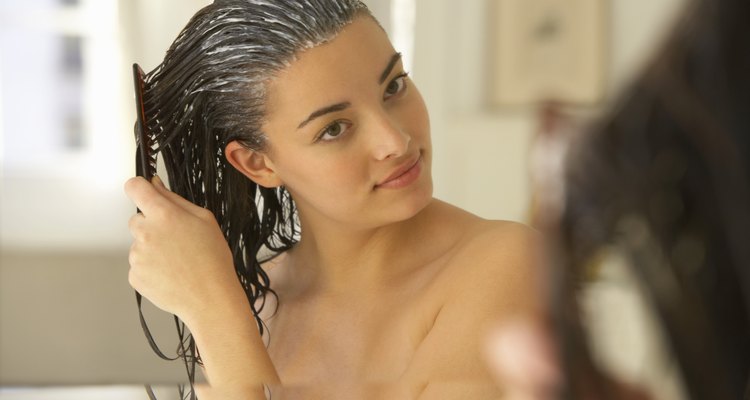 Christopher Robbins/Photodisc/Getty Images
Soybean oil is rich in many essential hair nutrients and lipids, which help the nutrients absorb more fully into your hair. According to Guriqbal Singh in his book, "The Soybean: Botany, Production and Uses," one of the benefits of soybean oil is that it is not as greasy as other oils. It is commonly used in shampoos and conditioners to add nutrients to the hair. Hair-care products made with soybean oil can provide nourishment and strength to your hair while helping to maintain its natural moisture balance and adding softness and shine.
References
Writer Bio
Ashley Miller is a licensed social worker, psychotherapist, certified Reiki practitioner, yoga enthusiast and aromatherapist. She has also worked as an employee assistance program counselor and a substance-abuse professional. Miller holds a Master of Social Work and has extensive training in mental health diagnosis, as well as child and adolescent psychotherapy. She also has a bachelor's degree in music.
Photo Credits
lnzyx/iStock/Getty Images