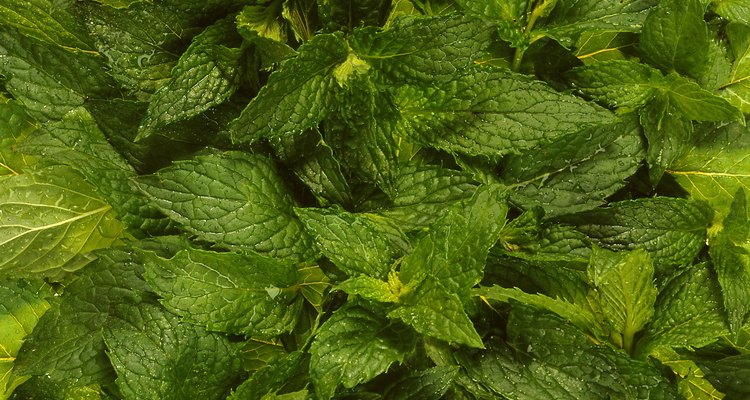 Brand X Pictures/Brand X Pictures/Getty Images
Peppermint is one of the oldest herbs used for medicinal purposes on the planet. It has applications in everything from aromatherapy to sunburn pain relief to skin oil production control. Use a small amount in your after dinner beverage to help ease digestive discomfort or blend it with a light, mild carrier oil and use it as a conditioner for your hair. The pleasing aroma and medicinal benefits will keep you reaching for it when your scalp itches or your hair needs a little conditioning boost.
Oil Diluted Peppermint Oil
Measure out 4 oz. or 1/2 cup of a mild carrier oil such as avocado or grape seed.
Combine two to four drops of pure peppermint oil with the 4 oz. of carrier oil in an air-tight container.
Store in a cool, dry location and use in place of your regular conditioner for deep conditioning. Your hair will be greasy following use.
Water Dilution
Measure 4 oz. of water and pour into a spray bottle.
Add two drops of pure peppermint oil to the spray bottle containing 4 oz. of water.
Use the spray as desired on dry or damp hair.
Shampoo and Conditioner Dilution
Blend two to four drops of pure peppermint oil with your shampoo or conditioner.
Use your shampoo and conditioner as usual.
Add a small amount of water to the product containing the peppermint oil if the concentration is too high and irritation or a burning sensation has resulted.
References
Photo Credits
Brand X Pictures/Brand X Pictures/Getty Images