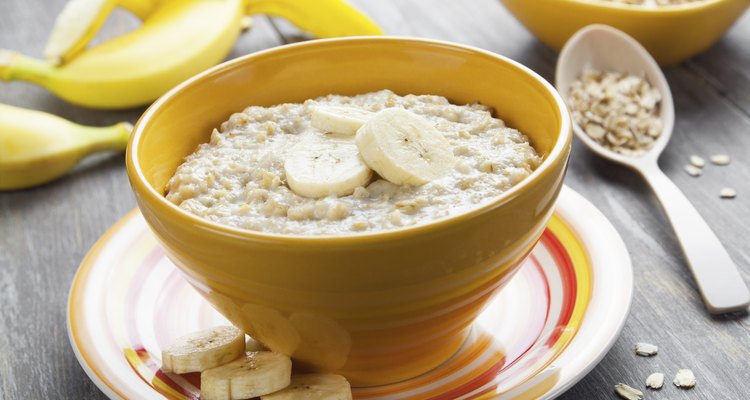 minadezhda/iStock/Getty Images
A porridge diet offers much to admire, from its healthful, whole grain nutrition to its low cost and versatility. Porridge has endured as a dietary staple across cultures and generations, providing hot, inexpensive meals, boosting the health of athletes, kids and adults alike, and living on in the mind of anyone who has read the story of Goldilocks and the Three Bears.
Porridge Basics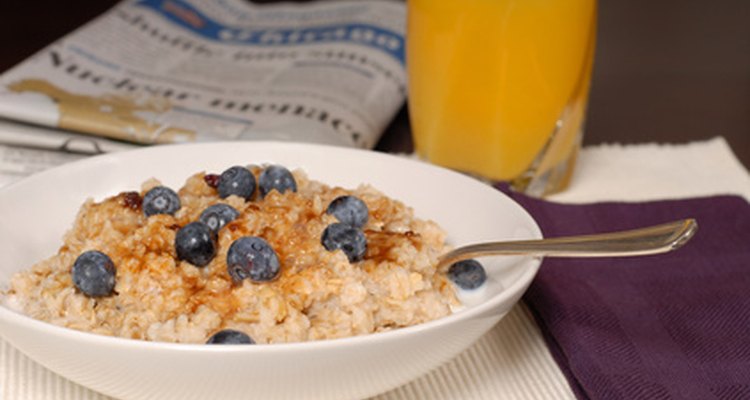 a bowl of oatmeal with brown sugar and blueberries image by David Smith from
Fotolia.com
Porridge is cooked cereal grain. As such, it differs from cold cereal primarily in water content and serving temperature. Oatmeal and cream of wheat are classic representatives of hot cereal sometimes served with milk, fruit or brown sugar. Yet porridge need not be restricted to morning fare, and can be consumed throughout the day as diet food, and not just for weight-loss, either; hot cereal's fiber-rich complex carbohydrates can fit a high-calorie diet, too -- with calorie-dense additions.
Lo- Calorie Diet Porridge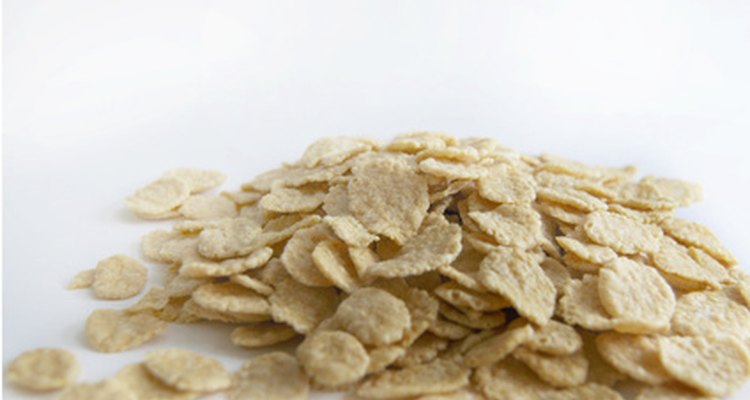 USDA nutritive tables show that 1 cup water-cooked oatmeal has 159 cal. and 3.18 g fat, and 1 cup Cream of Wheat has 149 cal. and .58 g fat. Both hot cereals' high water content helps control calories and hunger, as does the fat from just 1 tbsp. of chopped walnuts or almonds. A dash of salt adds buttery taste with zero calories. Every Diet lists a restrictive diet featuring 1/2 cup oatmeal servings at each meal accompanied by fruit, vegetables and lean meat.
High-Calorie Diet Porridge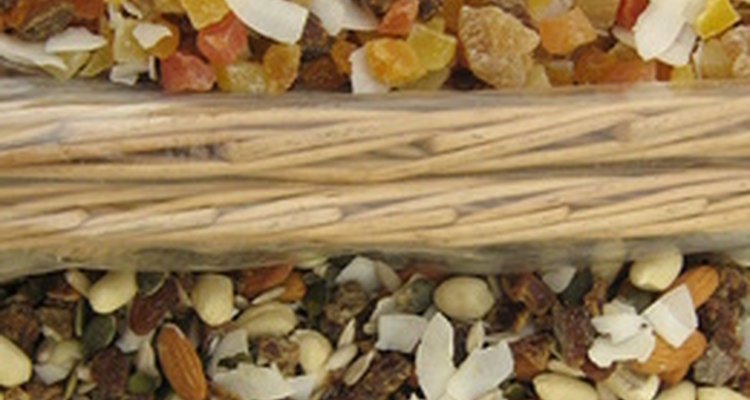 dry fruit and nuts in baskets image by L. Shat from
Fotolia.com
High-calorie diets can incorporate porridge. If you want to gain weight, boost your oatmeal's calories with any combination of these nutrient-dense toppings: honey, nuts, seeds, yogurt, molasses, wheat germ, raisins, figs, dried cranberries and pats of a heart-healthy oleo spread. Using whole or 2 percent milk instead of water boosts not only calories but calcium and vitamin D as well.
Savory Cream of Wheat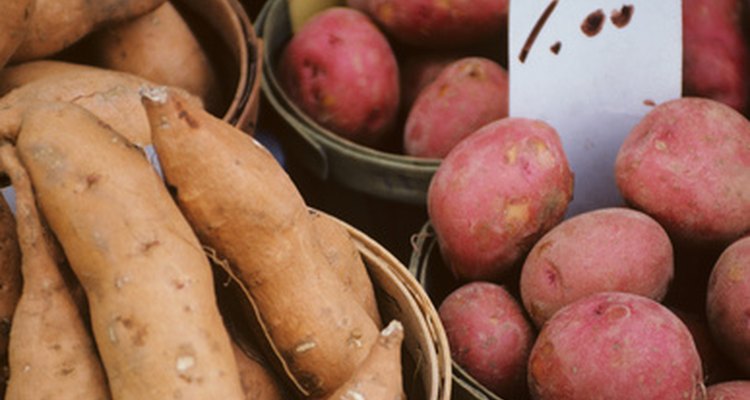 Sweet Potatoes and New Potatoes in Baskets image by bawinner from
Fotolia.com
Cream of Wheat has versatility. A hot bowl of lightly salted Cream of Wheat can substitute for buttered rolls. A dish of hot, thick Cream of Wheat seasoned with parsley and chives can easily replace potatoes or pasta. Like rice, Cream of Wheat's grains soak up water as a nutritious bed for roasted vegetables with melted cheese. Remember, to cut calories, choose low-fat cheese and leafy veggies; to augment calories, select full-fat cheese and starchy vegetables.
Desserts Beyond Oatmeal Cookies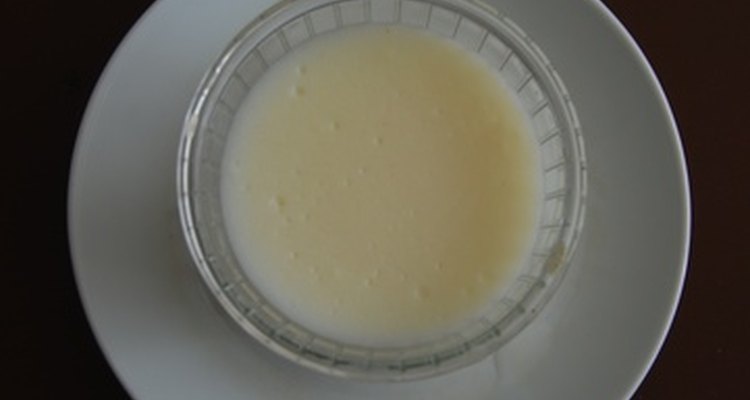 Oatmeal cookies are classic, but you can have Cream of Wheat cookies, too. The Cooks website provides a rich recipe containing flour, eggs, vanilla, raisins, butter and sugar. You can reduce calories by replacing the butter with applesauce, and halving the sugar. Puddings made with hot cereal are easy and nourishing: apportion the cooked cereal into dessert bowls, and layer sliced bananas, instant pudding, dry cereal, yogurt and walnuts. To reduce calories use sugar-free pudding, nonfat yogurt and low sugar dry cereal.
References
Resources
Writer Bio
Based in New York City, Fiona Bayly writes about running with a focus on health, nutrition and training strategies for athletes from beginner to professional. She is an avid triathlete, former New England Scholastic Cross Country champion and current member of TeamUSA's age-group championship team in the sport of Aquathlon.
Photo Credits
minadezhda/iStock/Getty Images