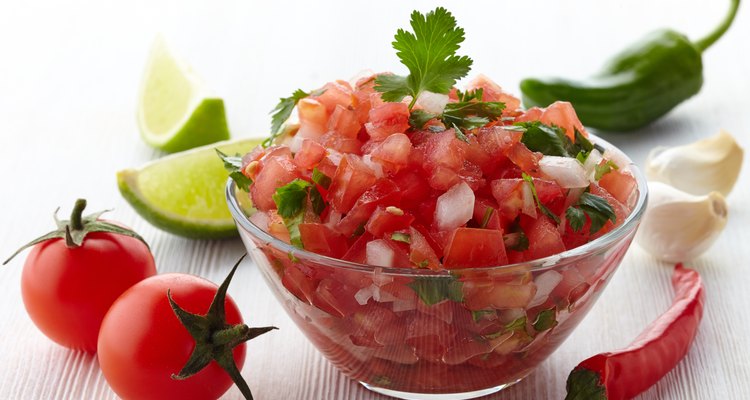 baibaz/iStock/GettyImages
A Simple Way to Add Freshness to Your Dinner
As a busy mom, you're likely always looking for ways to speed up dinner prep. While opening up a jar of salsa on taco night certainly helps, you can easily chop up tomatoes, onions and peppers and make a quick and healthy salsa from scratch. Homemade salsa not only adds color to the dinner plate, but also will win you points for added nutrition.
This tomato-based salsa recipe, traditionally called pico de gallo, is simple and fresh.
Total Time: 15 minutes | Prep Time: 15 minutes | Serves: 12
3 medium tomatoes, seeded and chopped
1/4 cup diced white onion
2 teaspoons minced garlic

2 tablespoons chopped cilantro
1 tablespoon finely chopped jalapeno pepper
2 tablespoons lime juice
1/2 teaspoon kosher salt
In a medium bowl, combine all the ingredients.
Refrigerate until ready to serve.
References
Writer Bio
Jill Corleone is a registered dietitian and health coach who has been writing and sharing her love of food, nutrition and health with anyone who'll listen for almost 20 years. Her work has been featured on the Huffington Post, Diabetes Self-Management and Working Mother.