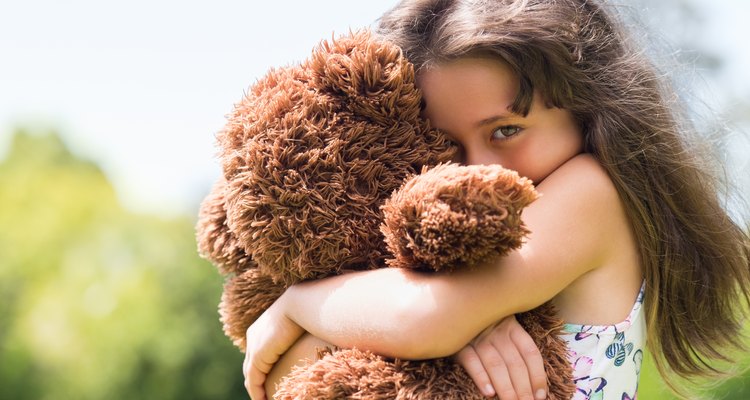 Ridofranz/iStock/GettyImages
Five Fun Activities You Can Do On A Budget
Phoenix, AZ is a friendly place to visit with kids with plenty of things to do that don't cost a cent. While in town, plan to explore the city as well as surrounding attractions to give your family the full experience. It rarely gets cold in Phoenix (but it can get too hot), so plan ahead and pick the right activity for the weather.
Stuffington Bear Factory
Ever wonder how stuffed animals are made? Find out at Phoenix's Stuffington Bear Factory (1717 E. McDowell Rd., Phoenix, AZ), where free tours are available for families Monday to Friday from 10 a.m. to 5 p.m. The tours are great for young children with limited attention spans: In only 15 to 20 minutes, you and the kids can see how the teddy bears and other stuffed animals are created. Of course, the little ones will probably want their own bears after the tour, so you'll have to negotiate in the gift shop. Perfect for a visit when it's too hot to be outside.
Schnepf Farms
If your kids like to dig in the dirt, drive out to Schnepf Farms (24610 S. Rittenhouse Rd., Queen Creek, AZ), open several days a week depending on the season. This family-operated farm has a play yard, a petting zoo and hay rides, as well as organic produce ripe for the picking. Admission is free, but produce prices vary and are determined by weight. It's worth it to spend a few bucks to let your kids pick their own lunch, though. There are also yearly activities at the farm, often tied to various holidays, so check the website before heading out.
Cerretta Candy Company
All kids love candy, right? Yours are probably no exception, so plan a visit to the Cerretta Candy Company (5345 W. Glendale Ave., Glendale, AZ), which offers free tours Monday through Friday. The 30-minute tours are available twice a day, at 10 a.m. and 1 p.m., and showcase how various sweets are made. If you want a little something extra, spend $12.50 to create your own chocolate pizza at the end of the tour.
Hole-In-the-Rock
If the weather is right, plan a hike to Hole-In-the-Rock (625 N. Galvin Pkwy., Phoenix, AZ 85008), a natural rock formation located in Papago Park. Park your car and then take a short stroll to the rocks, where you can climb up for an unforgettable photo opportunity. It's a fun place for kids of all ages, and if you have some extra time, the Phoenix Zoo (455 N. Galvin Pkwy., Phoenix, AZ) is next door (although that does charge an entry fee).
Goldfield Ghost Town
No visit to Phoenix is complete without a journey into the Old West. Head outside Phoenix to Goldfield Ghost Town (4650 N. Mammoth Mine Rd., Apache Junction, AZ), where you and the little ones can explore historic shops and buildings that date back to the 1890s. It's free to enter the town, although many of the attractions charge a fee, including the mine tours and the zipline. On Saturdays and Sundays, the Goldfield Gunslingers offer free gun shows between noon and 4 p.m. Don't forget your cowboy hat.