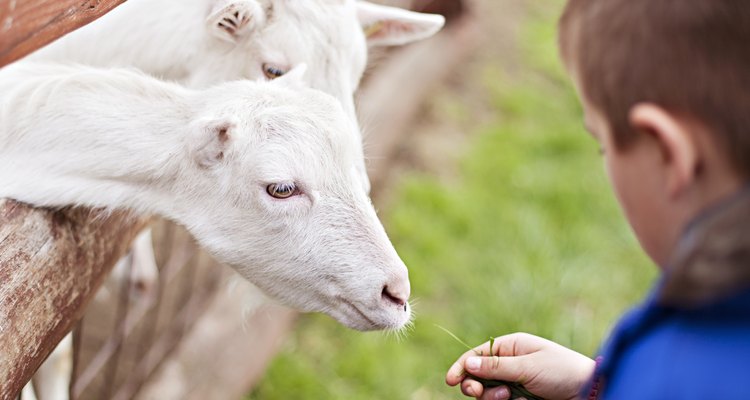 vitapix/iStock/GettyImages
Saving Money Without Missing Out: Visiting the Top Attractions in the Nation's Capital
While politicians in our nation's capital may argue over taxes and spending, your family can visit some of Washington, D.C.'s top attractions without worrying about going over budget. If you want a vacation filled with educational experiences for your children, try visiting any of the Smithsonian museums, all of which offer free admission. For families who love the great outdoors, D.C. also provides a variety of places where kids can enjoy nature and wildlife, all without paying a dime.
To Infinity and Beyond: Traveling Through Space
While all Smithsonian museums are free to the public, the National Air and Space Museum (Independence Ave at 6th St., SW, Washington, D.C.) is particularly well suited for young travelers. The museum showcases rare items related to the world of air and space travel, such as Charles Lindbergh's beloved Spirit of St. Louis, ballistic missiles, and space suits worn during the Apollo missions. On select days, pint-sized adventurers can look safely at the sun through telescopes or hear tales of exploration during story time sessions. The museum's planetarium helps children understand the solar system through laser and projector shows, while the IMAX theater screens family-friendly short films about the universe and space travel.
A Walk on the Wild Side
Spread across 163 acres and home to more than 1,500 animals, the Smithsonian's National Zoo (3001 Connecticut Ave. NW, Washington, D.C.) is free to enter. The whole family will enjoy watching Asian elephants stomp through their yards, orangutans swing from ropes while 50 feet in the air and giant pandas, the zoo's marquee attraction, munch on bamboo. There's also a kids' farm where children can pet barnyard animals such as chickens, donkeys, cows and goats. For a better understanding of wildlife, attend talks from zookeepers and daily animal feeds, open to the public.
Honoring Heroes and Leaders
No trip to D.C. is complete without viewing some of the nation's most iconic monuments and memorials at the National Mall and Memorial Parks, a sprawling green space that covers more than 1,000 acres. Use the visit as a teachable moment regarding loss and sacrifice before pausing for quiet reflection at memorials for World War II, the Korean War and the Vietnam War.
For a more light-hearted experience, take the elevator to the top of the 555-foot tall Washington Monument or climb the steps of the famed Lincoln Memorial, both of which offer sweeping views of the nation's capital. Children should ask a park ranger for an activity book and, once the activities are completed, they'll receive a junior ranger badge.
Natural Beauty on Display
It's free to visit the manicured and cozy grounds of the United States Botanic Garden (100 Maryland Ave. SW, Washington, D.C.). Embark on a leisurely walk through the green space as you stop to smell roses, marvel as butterflies pollinate plants and admire vibrant native flowers. Make time to explore the conservatory filled with orchids, a rain forest and a children's garden where kids can play with watering cans and gardening tools. The gardens also provide free family-friendly concerts during the summer and complimentary guided tours on select days.
Fun with Nature and Science
The National Museum of Natural History (10th St. and Constitution Ave. NW, Washington, D.C.) explores elements of the natural world, with exhibits covering such topics as ancient life forms, early mammals and rare gemstones. Hands-on exhibits geared toward children let visitors hold unique insects, touch mammal furs and compare fossils from various animals. Kids also get the chance to walk through a butterfly pavilion as the colorful insects flutter throughout the space, and watch an educational short film in a 3D IMAX theater.
References
Writer Bio
A travel writer since 2002, Leah Rendon has written countless articles for online pop-culture magazines and various travel-related websites, including Eurobooking and World66. Gosford also has experience in copywriting, having developed a series of articles related to network marketing. She graduated from the University of California, Los Angeles with a degree in theater arts.