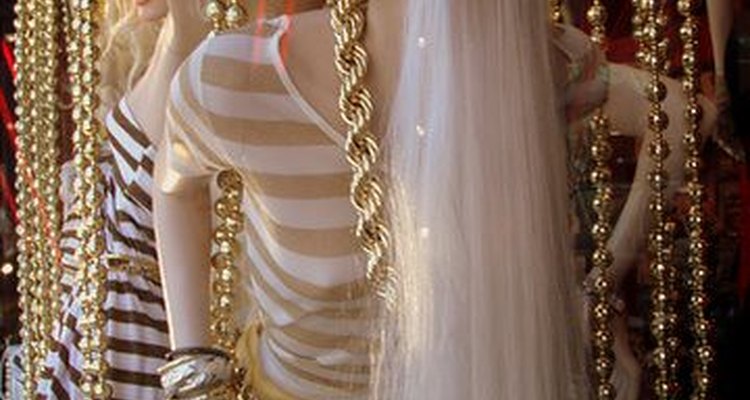 "Two Blondes, Third Avenue" is Copyrighted by Flickr user: Barbara L. Hanson under the Creative Commons Attribution license.
Some places won't take it because it is brittle and breaks easily during wig making. Some won't accept it because it won't hold the color applied in manufacturing. Nevertheless, there are options for those wishing to donate gray hair to charity.
World of Wigs
At World of Wigs, you can not only donate your gray hair but you can specify a person you want your hair to go to.
Pantene Beautiful Lengths
Though Pantene Beautiful Lengths will accept gray hair, they amount of gray in the bundle of hair sent can only be a maximum of 5 percent.
Wigs for Kids
Though gray hair is accepted here, Wigs for Kids does not guarantee that all hair sent in to them will be used.
Locks of Love
Gray hair is accepted here but is not used for wigs. The hair is sold to other resources and profits from that are used to help make the wigs.
Care Sessions Human Hair Foundation
Care Sessions accepts gray hair donations. Like with other charities, they will sell otherwise unusable hair to help financially with the costs of wig-making.
Childrren With Hairloss
Children with Hairloss organization accepts gray hair; however, the minimum preferred donation is 8 inches.
References
Writer Bio
Heidi Gardner has more than 15 years experience with creative writing, SEO writing, research, copy editing and proofreading. She spends her time knee-deep in country living, cooking, caring for animals, tending house, gardening and nurturing her family. Gardner enjoys saving money, crafting and taking photographs. She earned a bachelor's degree in English and writing.