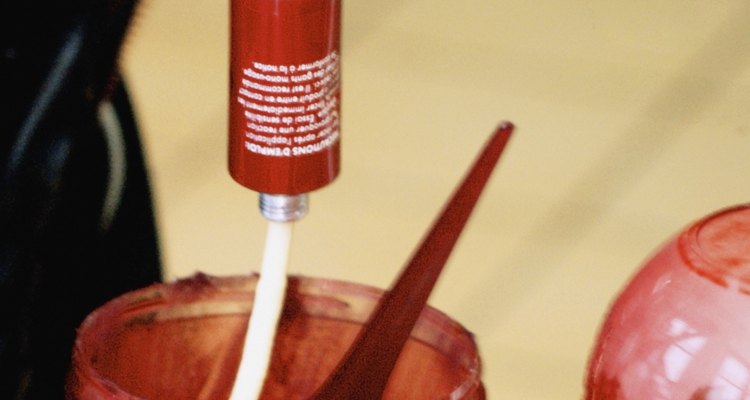 Medioimages/Photodisc/Photodisc/Getty Images
You can't choose the hair color you were born with but you can choose the dye color you'd like your hair to be. Dyeing your hair yourself is one of the most basic home beauty activities. There are dozens of companies that sell dyes at your local drugstore or hair salon designed specifically for home use. Unfortunately, not all dyes are created equal. However, there are a few simple steps you can take to get the most coverage out of your store-bought hair dye.
Mix the dye and treat your hair according to the manufacturer's directions that are enclosed with your dye. Use the narrow end of the rattail comb to divide hair into sections.
Apply small amounts of dye to the roots of a section of your hair.
Comb the dye through your hair to ensure even distribution. Make sure the dye is worked in from root to tip. Evenly distributing smaller amounts of dye makes the dye go much further and color more hair. It also reduces the risk of the dye running onto the scalp and face.
References
Writer Bio
Mo Mozuch has been writing professionally since 2005, when he began graduate school at Duquesne University. As a writer and editor he has won several awards, including the Columbia Scholastic Press Award for On-Going News Coverage in 2006. He has worked for College Prowler and been featured on Esquire.com
Photo Credits
Medioimages/Photodisc/Photodisc/Getty Images