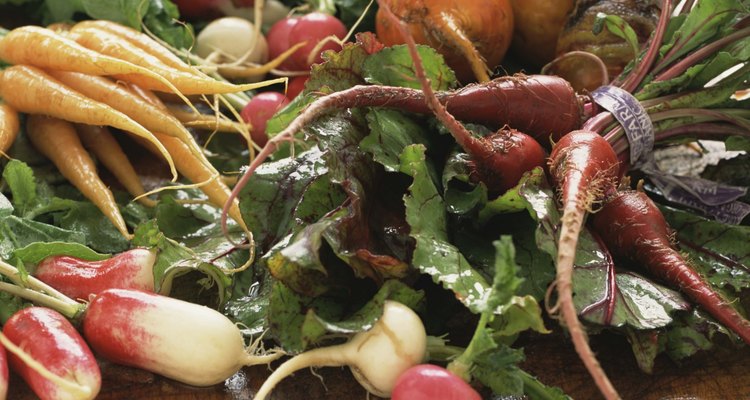 Jupiterimages/Comstock/Getty Images
If you want to color your hair without spending lots of money at a hair salon, you can find ingredients right in the produce section of the grocery store. To dye hair a reddish hue, you can use a combination of beet juice and carrot juice, says the website Green Eco Services.
Thoroughly wet your hair. Pat it dry so it's not dripping.
Don a pair of gloves. Measure out a 1/2 cup each of beet and carrot juices. Mix together.
Pour the juice mixture over damp hair. Leave the mixture on your hair for 1 hour while sitting outside in direct sunlight.
Wash the juice mixture out of your hair using your usual shampoo.
References
Writer Bio
A writer since 1991, Kerri Ganci authors feature articles, news releases and special assignments related to her work as director of public relations and marketing for St. Joseph's Hospital Health Center in Syracuse, N.Y. She holds a B.A. in communications from SUNY Geneseo and an M.S. in communications management from Syracuse University's Newhouse School of Public Communications.
Photo Credits
Jupiterimages/Comstock/Getty Images