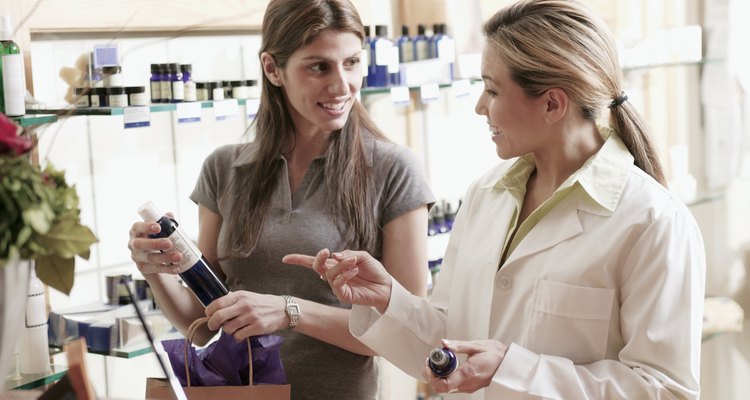 Comstock/Comstock/Getty Images
Many people like getting highlights to add dimension and a little color to their hair. However, if the hair color is not done correctly or not taken care of properly, those highlights can turn orange or brassy. There is possibly because the hair color was not left on long enough or the elements (sun, chlorine, wind, hard water) have damaged it.
Apply a blue or purple shampoo to your hair as part of your daily routine (see Resources), wash with the shampoo, then rinse out. According to Blonde-Ambition.co.uk, tinted shampoos and conditioners work by neutralizing and calming the brassy and orange tones of the hair. These shampoos and conditioners can be purchased at any beauty supply store.
Apply the blue or purple conditioner, leave it in for 15 minutes then wash that out.
Add a semi-permanent hair dye to your hair. Use a color that's one shade darker than your hair to help tone down the brassiness. This isn't as harsh as bleaching or dying, so it won't damage your hair.
References
Writer Bio
Andrea Griffith has been writing professionally since 2005. Her work has been published by the "Western Herald," Detroit WDIV, USAToday and other print, broadcast and online publications. Although she writes about a wide range of topics, her areas of expertise include fashion, beauty, technology and education. She holds a Bachelor of Arts in journalism and English from Western Michigan University.
Photo Credits
Comstock/Comstock/Getty Images