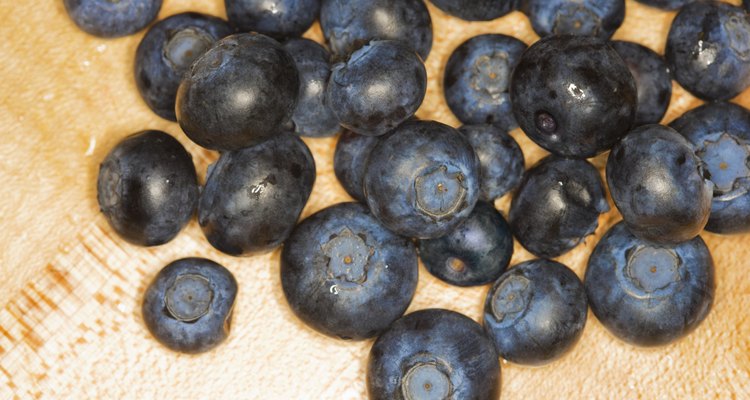 Siri Stafford/Lifesize/Getty Images
Blueberries are classified as a super food. Each little berry is packed full of vitamins and antioxidants to help keep the body healthy. They nourish the body from within and reach out to help a person's crowning glory grow.
Blueberries in the Diet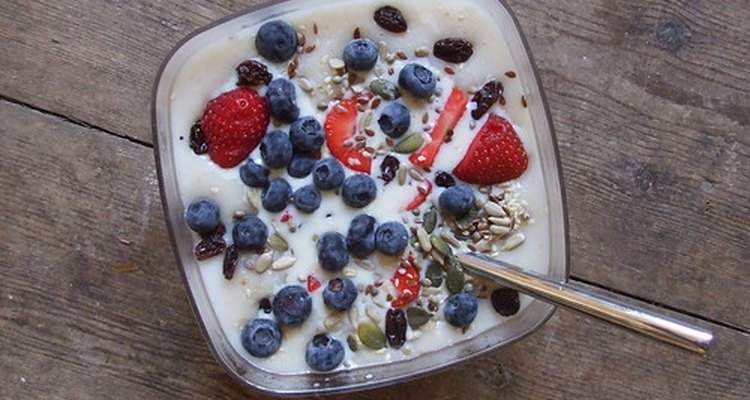 Image by Flickr.com, courtesy of daisybush
The hair benefits from proper eating. Nutritionist Lisa Drayer in Fitness Magazine promoted a half a cup of blueberries to a person's daily diet for the hair to reap advantages.
Why Blueberries Influence Hair Growth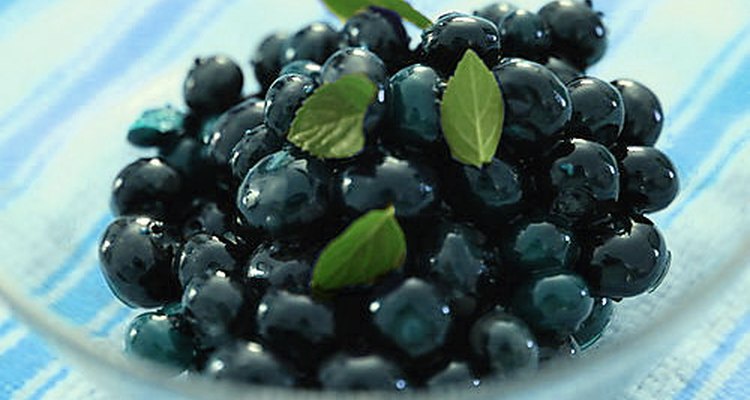 Image by Flickr.com, courtesy of thebittenword.com
Blueberries stimulate hair growth with proanthocyanidins, a plant chemical. This chemical interacts with hair follicles to accelerate growth.
Hair Care Products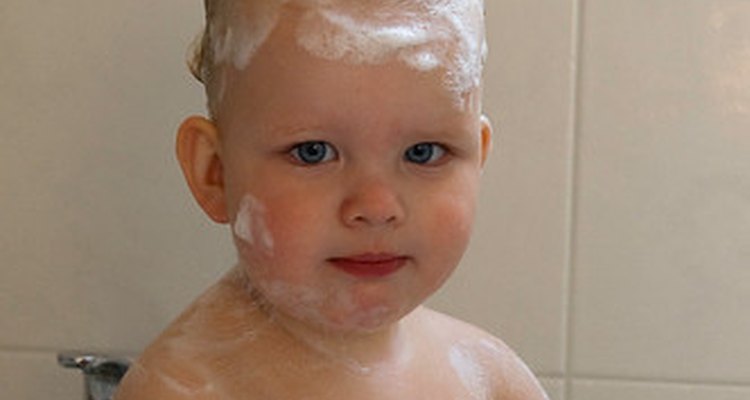 Image by Flickr.com, courtesy of edwart visser
Externally, a shampoo enhanced with blueberries can also assist hair growth. There are a number of products on the market which contain blueberry extracts and other vitamins such as B5. Juice Organics, Framesi and L'Oreal manufacture blueberry hair care products.
For a Lifetime of Healthy Hair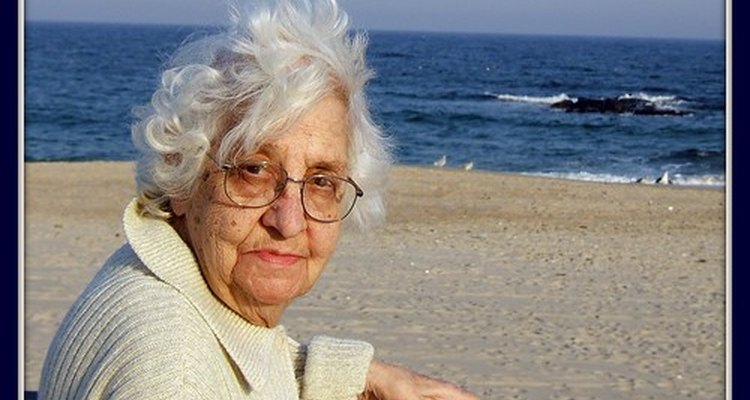 Image by Flickr.com, courtesy of Tony
Blueberries are also endorsed by Nurse Practitioner and Certified Menopausal Clinician Marcy Holmes. She credited her own grandmother's healthy and thick locks at age 95 to them.
Antiaging Hair Benefits
Image by Fotolia.com, courtesy of Steve Lovegrove
Mike Adams, Editor of NaturalNews.com, approves of blueberries as a food which slows down the aging process. Anti-aging foods in turn retard hair graying and loss.
Skeptic
Image by Flickr.com, courtesy of Gordana Adamovic-Mladenovic
Dr. William Rassman of the New Hair Institute is skeptical of the power of blueberries to slow hair loss. Rassman acknowledges their antioxidant strength but does not attribute it to influencing hair growth internally or topically.
Writer Bio
Jennifer Jean Miller has worked professionally as a PR professional, writer and photojournalist since 2006, as an award-winning reporter for "Straus News," "LH!Weekly," TheAlternativePress.com, NJInsideScene.com and InsideScene.LA. She has written and published the book, "Marilyn Monroe & Joe DiMaggio - Love In Japan, Korea & Beyond."
Photo Credits
Siri Stafford/Lifesize/Getty Images