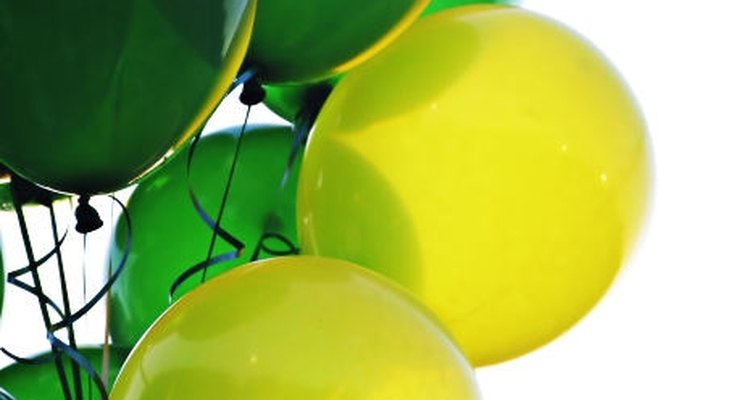 The advent of fall and the start of school is a terrific reason to throw a party. An imaginative invitation creates anticipation and sets the stage for the party. If you've got writer's block, here are a handful of creative ways to write a back-to-school party invitation.
Basic Invitation Wording
Here is one suggestion on how to word your invitation. "You are invited to a Back to School party! Join us as we kick off the school year with friends, food and fun. Date: September 2nd, 5:00 p.m. Party location: The Parker residence, 2496 Oak Tree Lane, Seattle, Washington 49205. RSVP: 555-4901."
School Bus Invitation
The school bus is a quintessential school symbol and lends itself well to an invitation theme. Find a template of a school bus online. Trace the template onto a piece of yellow paper, then cut out the school bus. Word the invitation as follows: "Don't miss the school bus! Hop on for a ride to the back-to-school party at the Johnsons'." Continue the rest of the invitation with the details of the party.
Report Card
Use a report card as a template for a creative and humorous invitation. On one side of the invitation, list different subjects and grades, culminating in an allusion to a party. For example: English--B, History--C, Math--B, Science--C, Art--B, Cafeteria Food--D, Back to School Party at the Smiths--A. The other side of the invitation would spell out the details of the party.
PTA Announcement
Another clever back-to-school invitation idea mimics a PTA (Parent Teacher Association) announcement. Create an official-looking document on your computer. Your headline might read: Official PTA Announcement. On the next line: No School on (fill in the date of the party). The rest of the "PTA Announcement" will outline the remaining party details.
Crayon Invitations
Sometimes it's not what you say in an invitation, but how you say it. Here's an eye-catching back-to-school party idea, which takes the basic invitation wording and adds a little artistic flair. Write out the invitation on white paper, using crayons in bright colors. Use your best "kid scrawl" for a childish appearance.
Writer Bio
Linda Michi is a freelance writer and educator. She began writing in 2000, and has been published in "Creating Keepsakes," "Memory Makers," "Better Homes and Gardens Scrapbooks Etc." and "An Encouraging Word." She has a bachelor's degree in business administration from the University of Hawaii. Her experience also includes life as a stockbroker, investment adviser, small-business owner and church ministry leader.