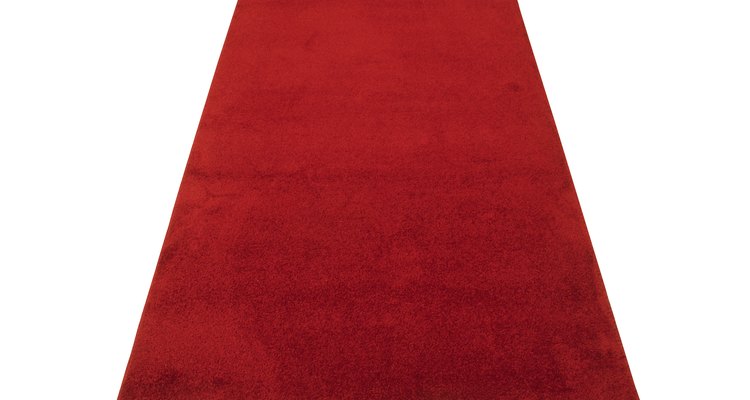 Comstock/Comstock/Getty Images
When planning a party, the invitations should never be overlooked. Not only do they set the tone for the event, but they give your guests a little taste of what's to come. If you plan on hosting a red carpet party, the invitations should be glitzy and glamorous, just like the red carpet events. Special attention should be paid to all aspects of the invitations, including the style, color, wording and even the envelopes.
Invitation Style
Choose a design for your red carpet invitations that lets your guests know the theme of your party immediately. For example, make your invitations resemble a ticket to an award ceremony, an award from an award ceremony, a red carpet flanked by velvet ropes, or the Hollywood sign. If you prefer a more simplified design, gold invitations in the shape of a star are theme-appropriate and very easy to make.
Invitation Colors
Red must be included in the color scheme for your red carpet party invitations. Complement the red with any combination of black, white, gold and/or silver. If the invitations are black, use a metallic pen in gold or silver to write out your party details. This creates a strong color contrast with an eye-catching effect. If the invitation is white, gold or silver, use a fine black or red marker to write out your party details, or print your invitations off the computer in black or red ink.
Invitation Wording
The red carpet theme should be incorporated into the wording of your invitations, as well. Let your guests know who the party is for by stating, "The spotlight is on…," "And the award goes to…," or "We'll be rolling out the red carpet for…." Get your guests excited with a line that says "Join us for an evening of glitter, glam and glitz" or "The glitz and glamour awaits you." If you want your guests to dress a certain way, include a statement such as ''Dress in your Hollywood best" or "Dress as your favorite Hollywood star." If you will take red carpet photos of your guests, state in the invitation that "Paparazzi will be taking photos of red carpet arrivals."
Invitation Envelopes
Add to the glamour of your invitations with Hollywood-themed confetti sprinkled inside your invitation envelopes. You can find a wide selection of Hollywood-themed confetti at your local party supply store, including stars, movie reels, top hats, bow ties and awards. For added elegance, seal your envelopes with star-shaped wax envelope seals, and write your guests' names and mailing addresses on the fronts of the envelopes in calligraphy.
References
Writer Bio
Crystal Bonser has been working as a freelance writer and editor for an educational website since 2009. She is also the creator of a pet-loss website on which she facilitates weekly grief support groups. Bonser holds a Bachelor of Social Work and a minor in psychology from Ryerson University.
Photo Credits
Comstock/Comstock/Getty Images