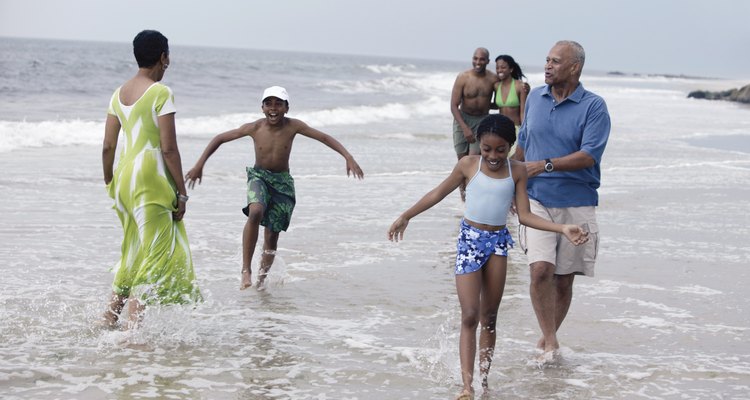 Comstock Images/Comstock/Getty Images
Wearing the right attire is important when attending a party or special event. Beach casual attire refers to easy comfortable fabrics such as linen, gauze or cotton and open-toed shoes. Beach casual are casual clothes with a light, relaxed feel.
Colors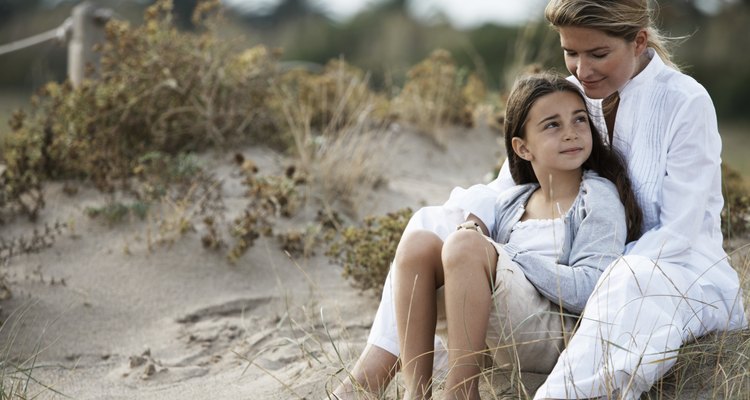 Getty Images/Digital Vision/Getty Images
Beach casual attire colors are light pastels and neutrals. Wearing white is a good idea when dressing in beach casual clothing, as is khaki, pale yellow and tan. Black and red and navy can be used as nice accent colors.
Tops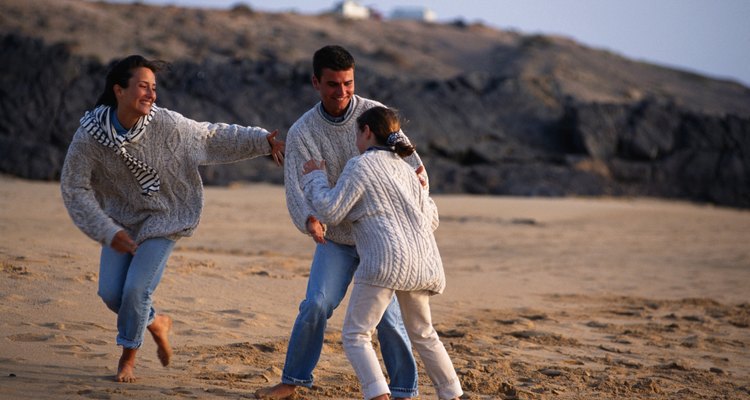 David De Lossy/Valueline/Getty Images
Men and women can both wear a polo shirt, button-down shirt, light sweater or jacket. A sundress for women is also appropriate.
Bottoms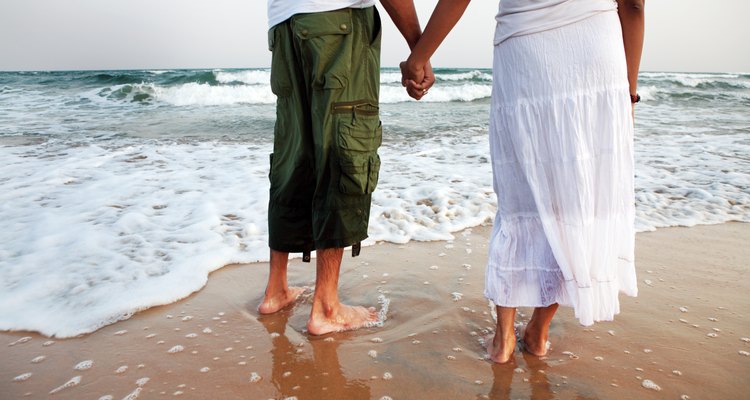 Visage/Stockbyte/Getty Images
Khaki shorts and linen or cotton pants are wonderful for men and women in a beach casual event. A long flowing skirt for women is suitable.
Shoes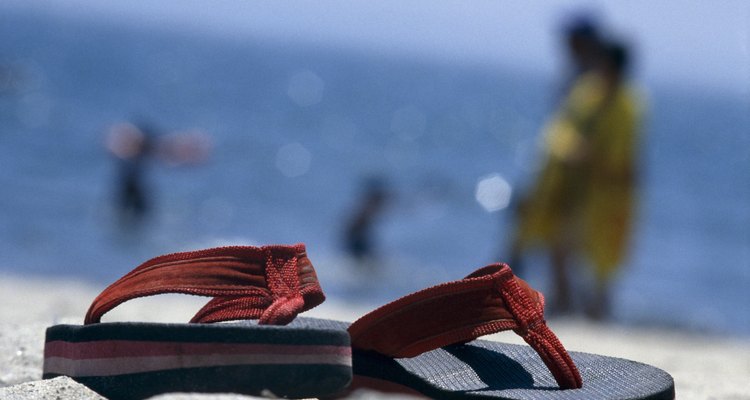 Dynamic Graphics Group/Dynamic Graphics Group/Getty Images
Open-toed shoes are correct for women and men. Flip-flops, sandals and loafers are all good choices. Women can wear a wedge sandal with a wood or cork sole.
Accessories
Straw hats are suitable for women. Jewelry should be kept to a minimum; a necklace, earrings or a bracelet. Men should accessorize with a belt and a watch.
References
Writer Bio
I have been interested in fashion, beauty and all things pertaining to lifestyle as far back as I can remember. I graduated from UCLA and since then I have worked around beauty. From modeling to traveling all around the world to working with wonderful makeup artists to styling myself. I have written articles for Demand Studios and now I am embarking on writing a blog and I love it!
Photo Credits
Comstock Images/Comstock/Getty Images