Having a closet full of clothes is one thing, but having a closet full of pieces that can be worn multiple ways and that provide easy, everyday dressing is something we should all strive for. That is, of course, if you want to avoid the commonly known "I have nothing to wear" moment. Finding the perfect balance between classic pieces and trendy items is actually easier than you think — it all comes down to having a good wardrobe foundation, a wardrobe that allows you to mix and match, that serves as an anchor to any classic or trendy addition, and that ultimately makes everyday dressing a breeze!
The following detailed checklist features the 28 wardrobe basics you need this summer for easy, stylish, no-fuss dressing. Mix and match these key pieces and you'll find a closet full of outfits that are both chic and modern.
1. A white tee: The most basic yet versatile piece in your closet, a white tee goes with just about anything.
2. An off-the-shoulder top: The "it" silhouette of the moment, an off-the-shoulder top is definitely a must-have if you want to be "in style" this summer.
3. A lace-up striped tee: The perfect marriage of trendy and classic, you can't go wrong with a lace-up tee in a classic white and navy combo.
4. A lace blouse: There's no other item that screams "summer" more than a white lace top. This is a summer must-have you'll find yourself wearing on repeat.
6. Flared denim: Channel the whole 70s vibe and give your skinny jeans a break with a pair of flared denim.
7. A pair of white denim jeans: Sleek and fresh, white jeans are a great base for all your summer looks.
8. Culottes: Whether you call them culottes or gaucho pants, this silhouette is having a strong fashion moment. A sophisticated black pair is great for office attire, while a denim or linen version will keep your weekend looks both relaxed and on-trend.
9. A breezy skirt: Dress it up or dress it down, a skirt is closet staple every woman should own.
10. The white summer dress: While the LBD (little black dress) will never be dethroned, the white and lighter version is the quintessential summer dress.
11. A denim jacket: Tied around your waist, layered over a dress or thrown over your shoulders, denim jackets are the definition of casual cool and never go out of style.
12. A white blazer: Crisp and sophisticated, there's no easier way to rock a polished yet weather-appropriate look than with a white blazer.
13. A safari vest: Also known as an utility vest, this is a great layering piece that adds interest to your looks.
14. Simple denim shorts: Wear them with flats, sneakers or even dress them up with heels and a blazer, denim shorts are just as versatile as your favorite pair of jeans.
15. Sunglasses: No summer wardrobe is complete without the perfect pair of sunglasses.
16. The classic black bikini: Nothing beats the simplicity yet elegance of the classic black bikini and there's nothing like owning that one swimwear piece you know you can count on no matter what.
17. A bandana: Whether you wear it around your neck, wrist, or tied on your bag, a bandana is the perfect way to take things up a notch.
18. The classic tote: From office meetings to weekend picnics, no one can deny the practicality of this bag.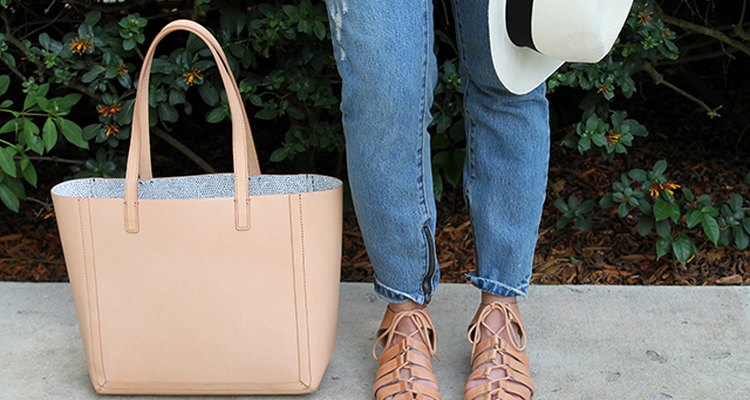 19. A clutch: Perfect for evening drinks and social events when all you need are the uttermost essentials.
20. The crossbody bag: Practical and easy to wear, there's nothing like having your hands free!
21. The beach bag: An essential part of your summer wardrobe, especially when you go on vacation!
22. A Panama hat: The finishing touch to all your summer outfits.
23. Gladiator sandals: What once was a trend has now become a staple, and it's easy to see why: Gladiator sandals are both comfy and stylish.
24. Wedges: Not only do they elongate your legs, but they also add that extra height without compromising comfort.
25. A pair of white sneakers: One shoe trend that is still going strong is the white sneaker trend, so if you're all about comfort yet you want to look stylish, you should definitely jump on this one!
26. Lace-up flats: They are the perfect modern twist to the classic ballerina.
27. Heels: Nude heels go with everything and make your legs look longer; what's not to love about that?
28. Espadrilles: From heeled to classic slip-on versions, espadrilles are the quintessential summer shoe.
Writer Bio
Gaby Burger is the fashion and lifestyle blogger behind The Vault Files, a site dedicated to inspire and provide tips and ideas in the areas of fashion, food, DIY projects, and decor. Throughout her blogging career, Burger has partnered with many brands including J.Crew, Anthropologie, Sephora, Sorel & Urban Outfitters.