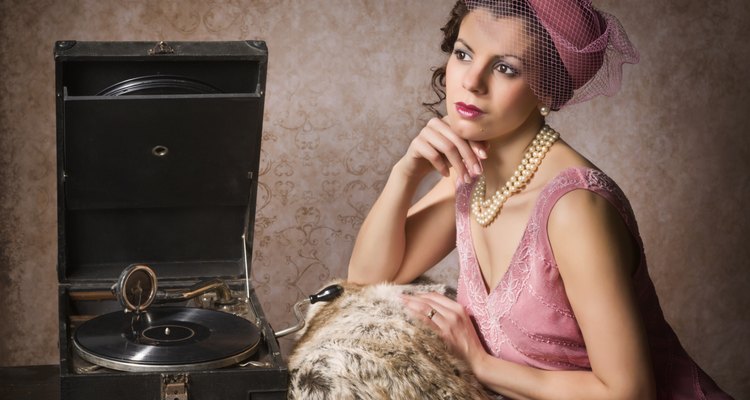 Studio-Annika/iStock/Getty Images
The Roaring '20s, also called the Jazz Age, ushered in a new era beginning with the passage of the Nineteenth Amendment for women's suffrage in 1920, paving a path for modern thoughts and new ideas. The Art Deco movement created a fresh sense of style in fashions, furnishings and architecture. Establishments from the Harlem Cotton Club to the corner speakeasy were home to up-beat music and vibrant dances such as the Charleston, Blackbottom, Tango and Shimmy. The 1920s were also the decade of Prohibition and Al Capone. Merge these cultural aspects as inspiration for a '20s party centerpiece.
Flapper Icons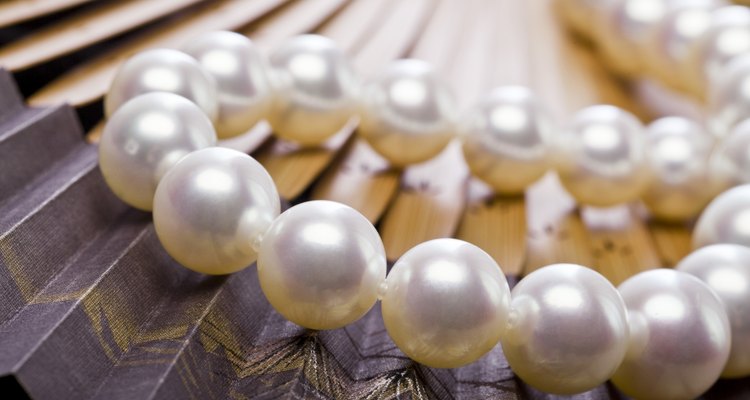 zlataspr/iStock/Getty Images
Dress up any regular centerpiece by adding one or two symbols of the '20s. One of the most recognizable and feminine symbols of the era was the long string of pearls. Hang a strand across your flower arrangement, or replace the flowers with a bouquet of ostrich feathers. An artfully draped feather boa could wrap lazily around a framed photo of a flapper or one of the ingenues of films of the time, such as Clara Bow.
Fashion Accessories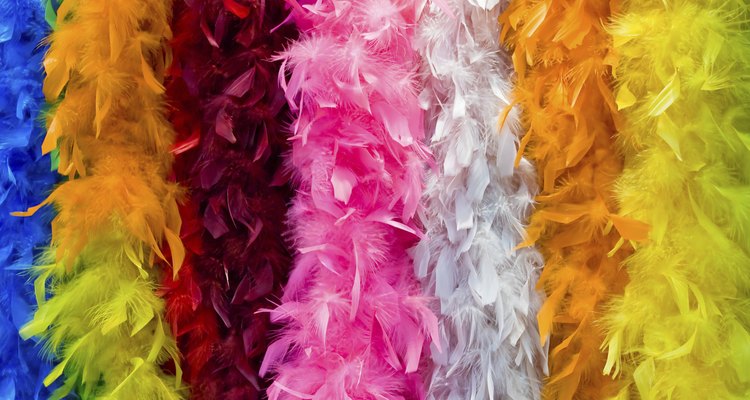 ??????? ???????/iStock/Getty Images
If you're willing to buck the superstition against placing a hat on a table, pair a cloche hat and gangster-style fedora, stacked together at a rakish angle. Add a feather boa or place the hats on a man's formal scarf to help the items stand out. For an informal display, rest a bouquet of flowers in a cloche hat or allow the flowers to spill over the brim.
Art Deco Influence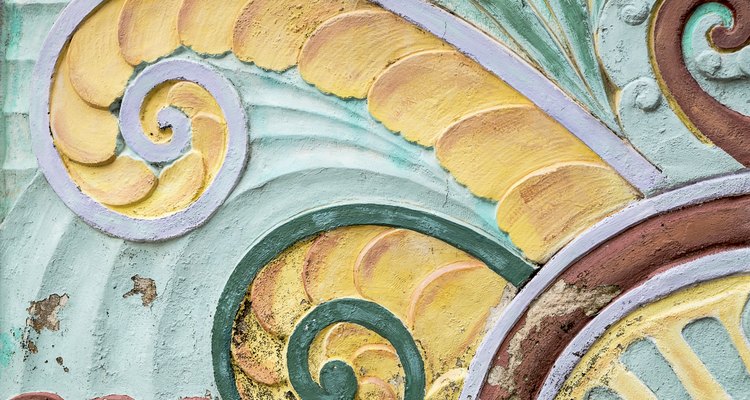 searagen/iStock/Getty Images
A '20s centerpiece can be as simple as a single object or set of related objects, and Art Deco pieces serve this function perfectly. The shine of silver or chrome, the play of lines and geometric shapes, feminine curves and sunburst patterns are eye-catching. Art Deco tea and cocktail sets bring together several of these features. Consider a different Art Deco piece at every table to set each one apart. Place a mirror or a mat of pinstripe or flannel suit cloth beneath the pieces to draw attention to the selected items. If you don't have Art Deco pieces of your own, ask family and friends if they have treasures you can borrow. Reproductions or items that suggest details made famous by the Art Deco movement would also serve in place of antique pieces.
Entertainment Swag
Jeffkwon/iStock/Getty Images
To play off music's influence on the era, a jazz- or blues-themed centerpiece would be appropriate. Use a 78 rpm record, inexpensive copies or prints of 1920s "Life" magazine covers and vintage photos of jazz greats such as Duke Ellington and Louis Armstrong to create a small collage or backdrop for a collection of music-related items. Trumpets, trombones and saxophones figured prominently in jazz and blues, and guests could keep small musical instrument party favors as mementos. Antique shows, flea markets and online auction sites are good sources for materials, and reproductions of artwork, photos and posters are available online through various poster and memorabilia sites.
Gatsby Style
branko_g/iStock/Getty Images
For a more formal centerpiece, an arrangement of white calla lilies will evoke the era without being over the top. Florists often suggest gardenias, gladioli and camellias as reminiscent of the '20s. These striking flowers can contribute to a simple black and white color scheme, another reminder of the era. For a whimsical display with height and humor, place a vase inside a top hat and fill it with one or more of these dramatic white flowers. As an alternative black and white combination, focus on a less definitive centerpiece by pairing a flower arrangement with a fringed tablecloth for a more subtle '20s reference.
References
Photo Credits
Studio-Annika/iStock/Getty Images