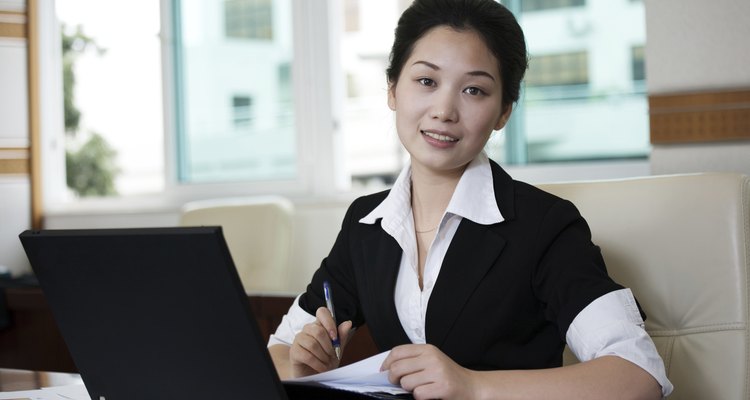 7mirror/iStock/Getty Images
A welcome packet at the beginning of a retreat -- whether the getaway is vocational or spiritual, for coworkers, married couples or any group with common interests and goals -- clues everyone in on what to expect for this special getaway event. Since you've spent so much time planning the retreat, you'll know just which event and activities are worth highlighting in the welcome packet, along with special points of interest.
A Letter of Welcome
A message of greeting from the leaders of the retreat sets the tone for what to expect. Use this opportunity to emphasize the goals of the weekend and what is expected of the participants. Note rules such as penalties for being late or fraternizing. Provide on-site contact information including room numbers or cell phone numbers in case participants have questions or problems, as well as local numbers for emergency services, just in case.
The Schedule of Events
A syllabus for the retreat is important so everyone knows when to go where. Include the times you have allotted for unstructured periods as well as meetings and meals. Provide a brief description of each event and speaker. Include any requirements of what to take to each event. Begin with registration and run through farewell time; you can always announce changes as they come up. Be sure to allow time for participants to get from one location to another.
Reading Materials
You probably cannot cover everything you would like to in one retreat. Gather articles, essays, cartoons and handouts for optional reading to be done during the retreat or after it ends. These materials add dimension and substance to the scheduled events and provide additional resources for participants once they have returned to their regular routines. Light reading also helps lift the mood of the intense work done in many retreats, so add a crossword puzzle or word search just for fun.
Biographies
Include a sheet with photos of the retreat leaders and staff. This helps participants know faces and names. Include bios and credentials as appropriate. Acknowledge support personnel, including cooks and aides.
References
Writer Bio
Maria D. Laso is a trilingual writer-editor with more than 25 years experience; she now freelances, teaches and coaches writers. She publishes two 'zines written by and for young women and has a Bachelor of Science degree in journalism from Northwestern University.
Photo Credits
7mirror/iStock/Getty Images