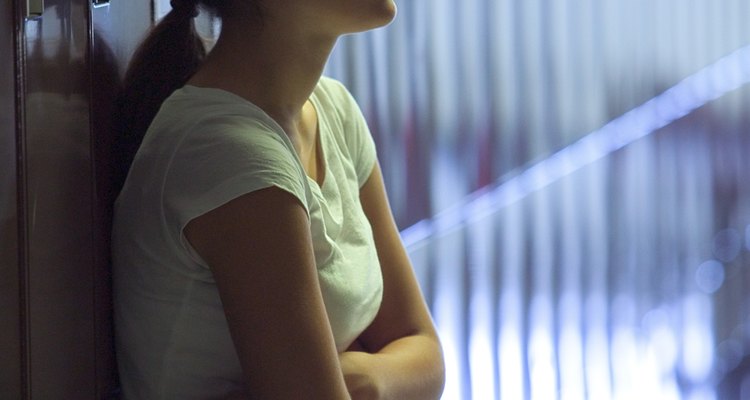 Thinkstock/Comstock/Getty Images
Nothing feels more tragic than the sudden loss of a young person. School should be a time of launching and new beginnings, not death. Children and teens may be traumatized by the death of a peer, and creating a memorial can be a healthy way to deal with grief. Whether you are a student who has lost a classmate, a parent of a student who has suffered loss or on the staff of the school the deceased attended, there are a variety of ways to remember a classmate who has died.
Immediate Memorials
In some cases, the student's locker or desk may become a makeshift memorial. Students may want to leave notes, pictures, flowers or small mementos. If this disturbs classroom time, set aside a communal place where all students have access to the makeshift memorial.
Memorial Services
A memorial service can be a way to allow students to express grief and move forward. Before planning any kind of service, talk to the family of the deceased. Whether the family wishes to attend or not, they should be notified. If the school is involved in the planning, all staff should attend. When planning a memorial service for an adolescent, invite the entire student body to participate. Students can do everything from planning the service to speaking, singing and cleaning up. A memorial service may be a full religious service that reflects the belief of the deceased or it may be a simple candlelight service at the school. If the death involved a school-wide trauma such as a school shooting or fire, include thanking police, firefighters and others in the community. This can add some optimism to an otherwise painful time.
Permanent Memorials
Don't rush to create a permanent memorial for the student. When grief is fresh, students and family may wish to keep the student's memory alive forever. However, as time passes, what started as a memorial of a student's life may become a constant reminder of the person's death. Memorial gardens or sculptures require long-term care that may become expensive. Even creating a scholarship or education fund requires money and time to run well.
When Not to Memorialize
The National Institute for Trauma and Loss in Children notes that there is one aspect of memorials that everyone agrees on: schools should not establish a memorial to students who commit suicide. Suicide is a public health issue. Students and friends of a suicide death need a chance to grieve, but suicide should never be celebrated. Doing so can encourage fragile individuals to seek attention through suicide or suicidal attempts.
References
Writer Bio
Based in Nashville, Shellie Braeuner has been writing articles since 1986 on topics including child rearing, entertainment, politics and home improvement. Her work has appeared in "The Tennessean" and "Borderlines" as well as a book from Simon & Schuster. Braeuner holds a Master of Education in developmental counseling from Vanderbilt University.
Photo Credits
Thinkstock/Comstock/Getty Images