After rehearsing for the upcoming wedding, the rehearsal dinner provides the bride and groom's families time to spend together, become better acquainted with one another, and celebrate the upcoming nuptials. The finish to a wonderful evening and good rehearsal dinner's meal is a delicious dessert. There are many types of desserts that are sure to please brides, grooms and both of their families.
New York-Style Cheesecake
Cheesecake is a rich, creamy dessert that is a great finish for a delicious meal. Unlike Italian-style cheesecakes, which are made with ricotta, New York-style cheesecakes consist of a cream cheese-based cheesecake with a crunchy graham cracker crust. Cheesecake can be served as miniature sized personal cakes or as slices. While cheesecake tastes good by itself, it can also be topped with fresh fruit, fruit glazes and syrups, chocolate sauce and whipped cream.
Summer Fruit Tart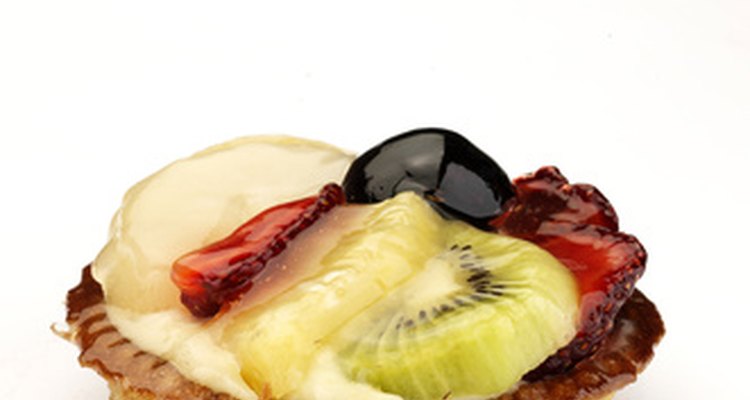 Desserts that use fresh fruit make a delicious treat throughout the year but are especially perfect for the summer time. A fruit tart not only tastes great, but also has a beautiful presentation. Many tarts feature a pastry crust and a layer of cream or custard, and are finished off with fruit topping. The fruit topping can consist of strawberries, blueberries, raspberries or other seasonal fruits. For a glaze, strawberry jelly with a little water adds another burst of fruity flavor. The dessert can be served in slices or in smaller individual sized tarts.
Sweet Potato Trifle
The rich flavors of sweet potato make this trifle well suited for an autumn rehearsal dinner. Along with a stunning appearance, sweet potato trifles hold a variety of tastes and textures, making it an intricate dessert that is guaranteed to wow diners. These trifles include layers of angel food cake, a cream cheese-based cheesecake-like layer and sweet potatoes, and is topped with chopped pecans, coconut and whipped topping.
Individual Chocolate Lava Cakes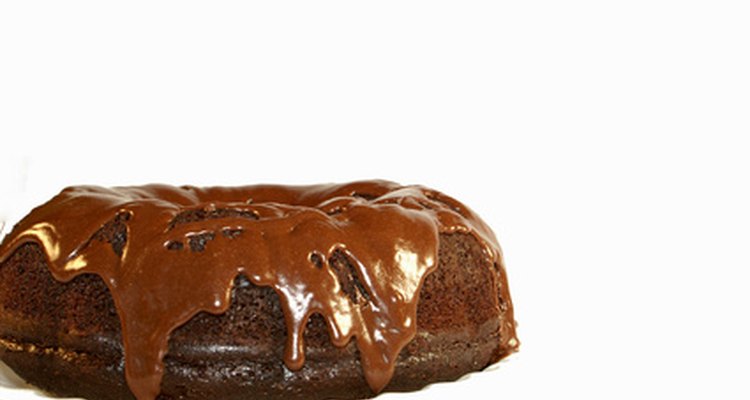 frosted chocolate cake image by Penny Williams from
Fotolia.com
Chocolate lava cakes are a gourmet finish to a meal that are certain to impress the guests at a rehearsal dinner. This is a dessert that is best served warm. On the outside, the lava cakes have a layer of rich chocolate cake. Inside the dessert, diners will find a center of warm, melted chocolate that oozes from the cake. The cakes can be served alone, but are frequently accompanied by a scoop of creamy vanilla ice cream or whipped cream.
References
Writer Bio
Lauren Griffin began writing professionally in 2010. Her articles appear on various websites, specializing in academics, food and other lifestyle topics. Griffin attended Columbia University and holds a Bachelor of Arts in psychology.
Photo Credits