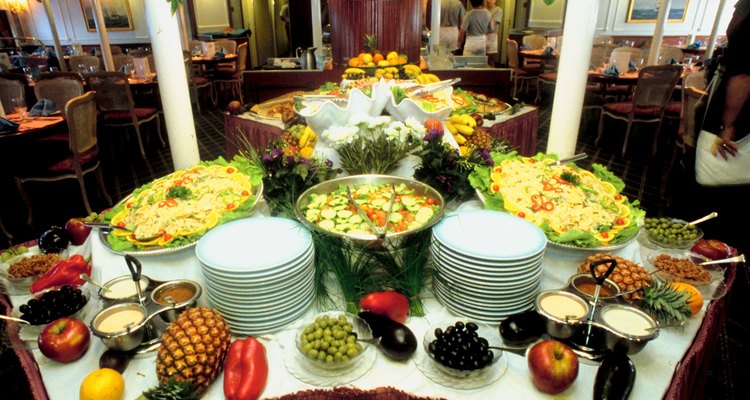 Jupiterimages/Photos.com/Getty Images
After a long afternoon on the fairway, a hearty buffet is a welcome sight to a crowd of hungry golfers. Whether the occasion is formal or casual, it's important to remember that golfers are athletes, so a tournament lunch or dinner should feature some healthy choices on the buffet table. This can include fresh vegetables and salads, as well as grilled fish and meats, simple vegetable dishes unadorned by butter and cheese sauces and sorbets, sherbets and other fruit-based desserts. All of these can easily be served buffet style; don't forget the golf-themed decorations.
A Celebrity Golf Tournament Dinner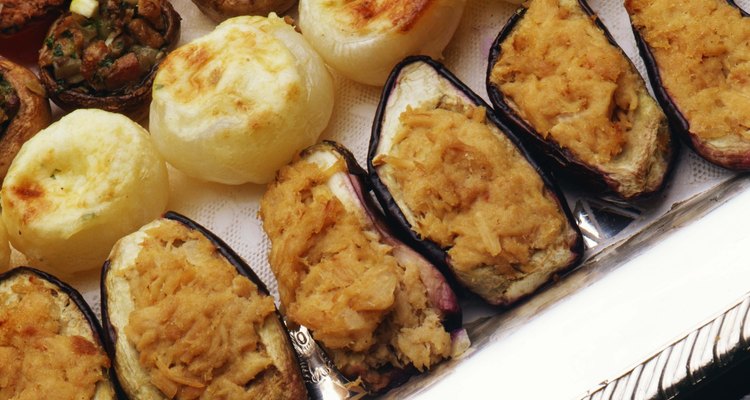 Jupiterimages/Comstock/Getty Images
In an episode of the Food Network show "Dinner Impossible," Chef Robert Irvine created a dinner for the American Century Championship Celebrity Golf Tournament in Lake Tahoe. Chef Irvine focused on grilled meats and simple vegetable dishes prepared without using heavy fats and sauces. His menu included chicken with grilled pineapple wedges, beef tenderloin, lobster cabbage wraps, marinated salmon, peppered shrimp, potatoes grilled with bok choy, an orange fennel salad and a dessert made of nectarines and lemon cream. All of these dishes lend themselves easily to a buffet-style service.
Golf Tournament Menus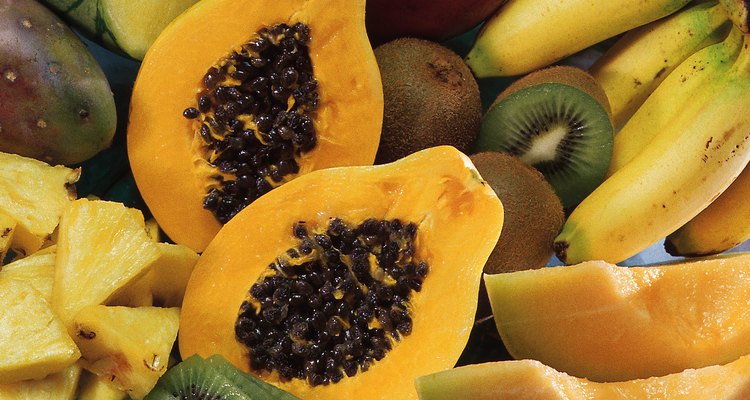 Comstock/Comstock/Getty Images
At the River's Edge Restaurant at the Tumwater Valley Golf Course in Tumwater, Washington, the standard menu for golf tournaments is both hearty and healthy. Nutritional, heart-healthy options are featured, including a variety of fruit, field green and grilled vegetable salads, fresh seasonal vegetables and brown or jasmine rice. Entrées include prime rib and skirt steak, rosemary chicken, vegetarian curry, grilled halibut and blackened salmon. While richer dishes are also available, the majority of offerings on the menu are grilled and baked rather than fried.
Creative Menu Additions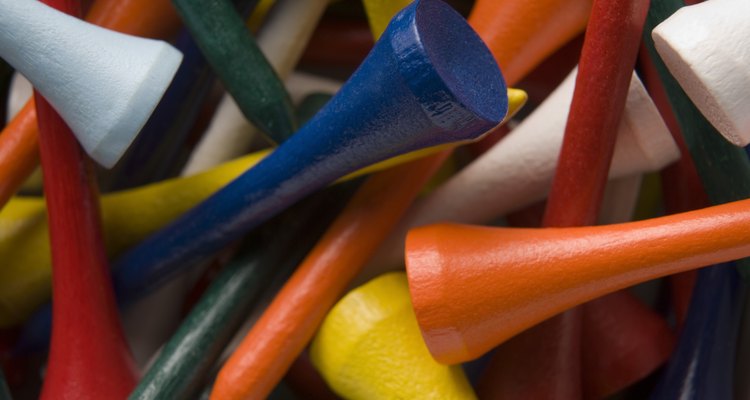 BananaStock/BananaStock/Getty Images
For tournament buffets, dishes can be given golf-appropriate names. For his golf championship dinner, Chef Irvine came up with names like "19th Hole Nectarines with Lemon Cream," "Masters Marinated Salmon" and "Pitch and Putt Peppered Shrimp" -- all of which added to the sense of occasion. A little research can yield some clever regional ideas, as well -- for instance, since peach cobbler is a favorite Southern dessert, including a "Masters Tournament Georgia Peach Cobbler" will add an authentic touch to your table.
Food and Table Decorations
While you're planning your table decorations, you can pursue ideas to decorate your food platters, as well. Party retailers sell cake toppers, such as golf flags, golf clubs and even golf carts, all of which you can use to top off finger foods, appetizers and desserts. If you can't find miniature golf flags, look for toothpicks with colorful flags, which can be trimmed to look like fairway flags. Novelty stores sell chocolate golf balls and these also make a fun -- and edible -- addition to the table.
References
Writer Bio
Keely Brown has been a feature writer, arts critic, columnist and business writer since 1998. She has written for publications such as the "Atlanta Journal-Constitution," "Creative Loafing" and "Boulder County Business Report." Brown won a Colorado Press Association Award for journalism and a Best of Atlanta award for her radio program. She has been profiled on CNN and National Public Radio.
Photo Credits
Jupiterimages/Photos.com/Getty Images