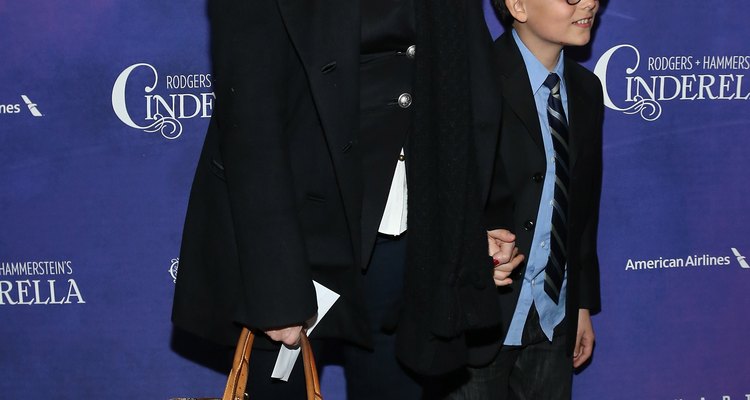 Neilson Barnard/Getty Images Entertainment/Getty Images
You paid a pretty penny for a designer purse, so don't let a little sag bag your glory. Sometimes designers "forget" to use a liner or insert at the bottom of their beautifully crafted bags, but that's nothing to purse your lips about. You can quickly and easily correct the sag by either purchasing or creating a shelf insert that sits in the bag's bottom. In doing so way, the bag's contents won't weigh it down and your pretty purse can keep its sophisticated shape for years to come.
Buy A Base
Many online retailers have taken over where purse designers leave off. Search for an acrylic purse shaper or liner that is made either for your exact purse or for one with roughly the same dimensions. Measure the inside of your bag before ordering, and take your purse shape into consideration. Shapers come in a variety of widths and sizes, so it's important to get one that fills out the entire width and length of your purse.
Enlist Your Own Liner
Look no further than your home to get the materials needed to reinforce the purse's bottom. Everything from heavy-duty cardboard to a sturdy plastic cutting board can be cut to fit the inside of your purse. Measure the outside bottom of your bag, mark the cardboard or item, and cut out the base using an scissors or blade. Cover the base with a waterproof material that slips off for easy cleaning. Simply use a heavy tape that will stay in place until you need to peel it off.
Install the Right Way
Whether you purchase or make your purse liner, its success depends largely on fit. Make sure to press the shaper deep into the bottom of your purse so that it lays completely flat and almost touches the inside purse corners. Otherwise, your purse will be flat on the bottom, but boast saggy sides. When done correctly, you be able to add your purse contents back into the bag and the once-saggy bottom should transform from sloppy to sophisticated.
Watch Your Weight
Shapers can fill out your purse, extend the life of your bag (think easy spill wipe-up) and make organization easy. However, your purse isn't likely to sag if you simply take care about what you put in it. Refrain from jam-packing your purse with a large water bottle, a small tablet and a heavy makeup bag, for example. You'll instantly notice how much lighter -- and lovelier -- your purse becomes.
Resources
Writer Bio
Based in Los Angeles, Lisa Finn has been writing professionally for 20 years. Her print and online articles appear in magazines and websites such as "Spa Magazine," "L.A. Parent," "Business," the Famous Footwear blog and many others. She also ghostwrites for mompreneurs and business owners who appear regularly on shows such as Ricki Lake, HGTV, Carson Daly and The Today Show.
Photo Credits
Neilson Barnard/Getty Images Entertainment/Getty Images