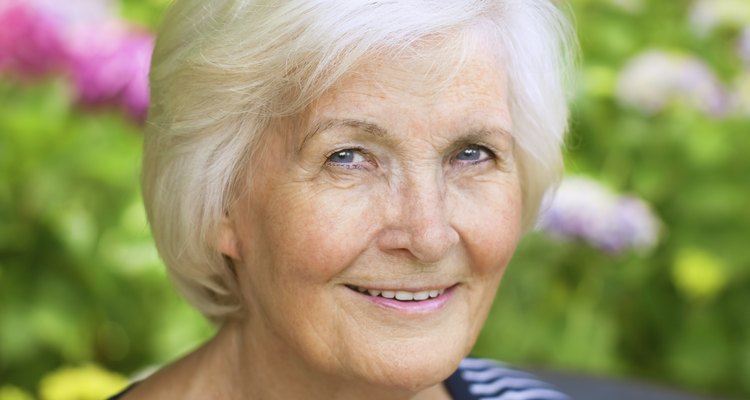 If your hair has grayed and is now going white, don't be afraid to embrace your brilliant tresses. Constant hair coloring can damage your hair, leaving it brittle and dry. Instead, welcome your white hair with natural hair moisturizers, shampoos and styling products.
Shampoo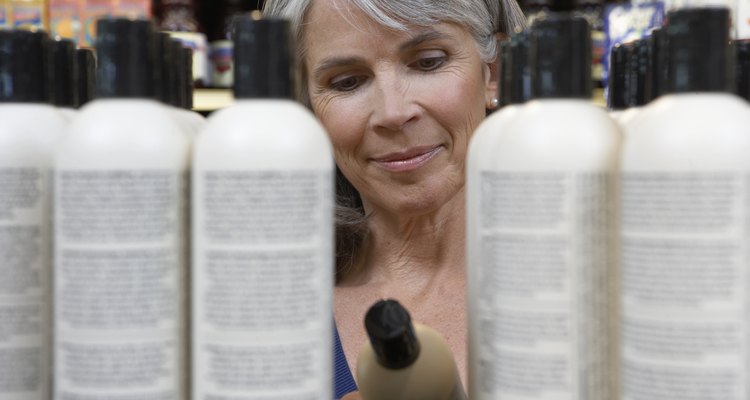 Noel Hendrickson/Photodisc/Getty Images
Keeping your hair clean is an important aspect of caring for your white hair. Product buildup can cause hair to become discolored. All-natural and organic shampoos are best for white hair, simply because they lack the fragrances, dyes and preservatives that regular shampoos contain. Shampoos specifically designed to moisturize using all-natural ingredients will keep hair shiny and healthy, while cheap shampoos containing detergents will only dry out your hair more.
When purchasing a shampoo, look for ingredients such as spirulina, which is a hair hydrator. Also look for hyaluronic acid among the contents; this will help keep moisture in your hair. Other hydrators you should look out for are algae extract, bee pollen, avocado oil and jojoba. Bumble and Bumble Seaweed Shampoo is a good example of an organic, moisturizing shampoo. Aveda Blue Malva Shampoo not only cleans your hair, but it also contains a blue tint that will deter yellowing. Keep in mind to use blue-tinted shampoos sparingly, since they can cause your hair to take on a bluish cast.
Hair Moisturizers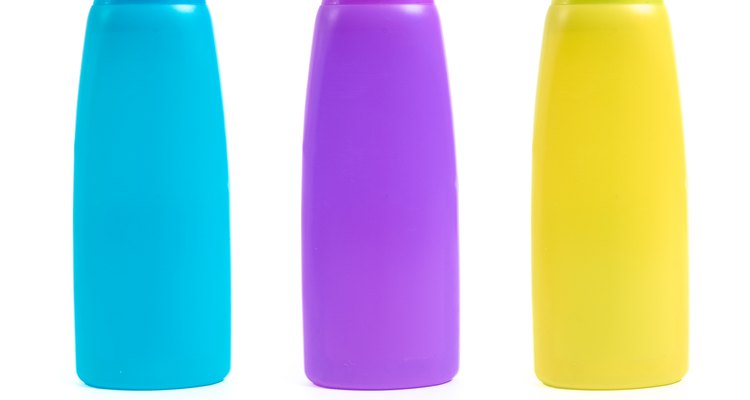 Aleksandr Steblovskiy/Hemera/Getty Images
White hair tends to be wiry and brittle if not moisturized properly. Conditioning after shampooing is key in maintaining hydration in your white tresses. When purchasing a shampoo, look for the matching conditioner for the best results.
You can also purchase or make your own hair masks and deep conditioners that will keep your white hair silky. Aveda carries all-natural deep conditioners like Dry Remedy Moisturizing Treatment Mask and Color Conserve Strengthening Treatment. A home remedy solution is making a mayonnaise hair mask. Take about a cup of mayonnaise and add about a tablespoon of lemon juice to the mixture. Lemon juice is a natural hair lightener, and will keep your white hair bright. Massage the mixture throughout your entire head, focusing on the ends. Leave it on for 15 to 20 minutes, then rinse and shampoo.
Styling Products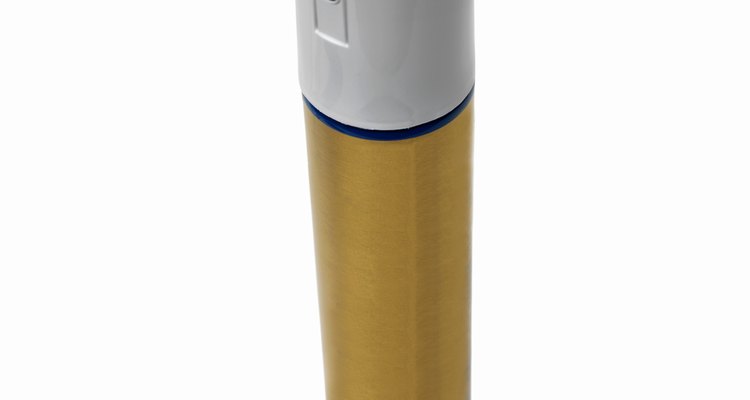 George Doyle/Stockbyte/Getty Images
One of the biggest causes of yellowing in white hair is exposure to the sun. The key when purchasing styling products is to find ultraviolet protection. There are many types of sunscreen sprays available. Warren Tricomi carries an organic misting spray called Protect that can be applied to your hair before and during exposure to the sun.
Avoid hairspray and heat when styling your hair. Hairspray contains alcohol, which will dry out your mane. Using heated styling tools like hair straighteners and curling irons is extremely rough on white hair that is already dry. Perms can also discolor white hair. Instead, opt for organic pomades and beeswax creams. The key is to nourish the hair with vitamins and minerals while creating a chic style at the same time.