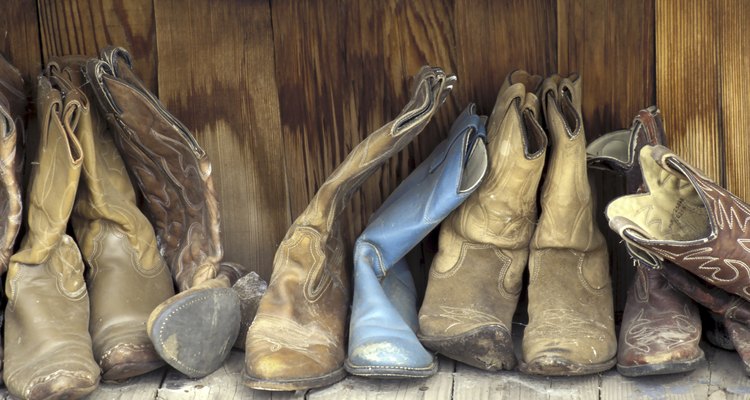 Purestock/Purestock/Getty Images
A centuries-old invention, shoes establish comfort, protection and fashion for the feet. There are many different types of shoes available. High heels aid in making legs look longer and leaner. Occasionally uncomfortable, they serve to enhance personal style and help complete a wardrobe. Running shoes made with light and comfortable materials enhance athletic performance. Work shoes reinforced with strong plastic or metal components strengthen the upper structure to prevent the toes of the feet from getting damaged. A variety of raw materials, both synthetic and natural are used to create shoes.
Leather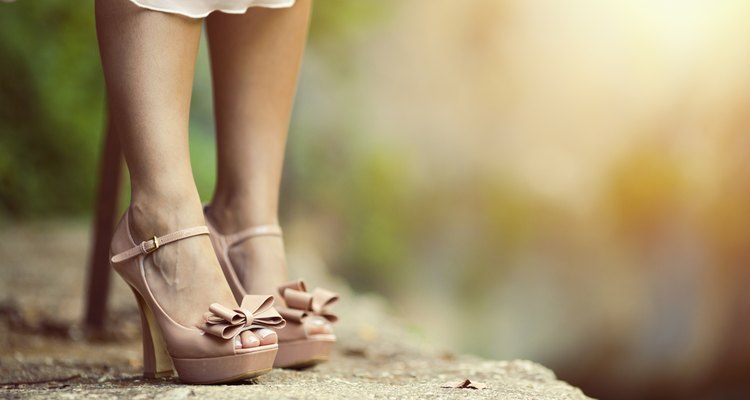 yigit deniz özdemir/iStock/Getty Images
Shoe leather comes in several different types that commonly make both the top structure of the shoe and the bottom sole. Smooth leather has a soft surface. It is made of animal skin with small pores. Adding a gloss or lacquer increases the aesthetic look of the shoe. Nubuck, which is another type of leather, has an even softer surface with a suede finish. Bottom leather works well for soles of formal footwear.
Synthetic Materials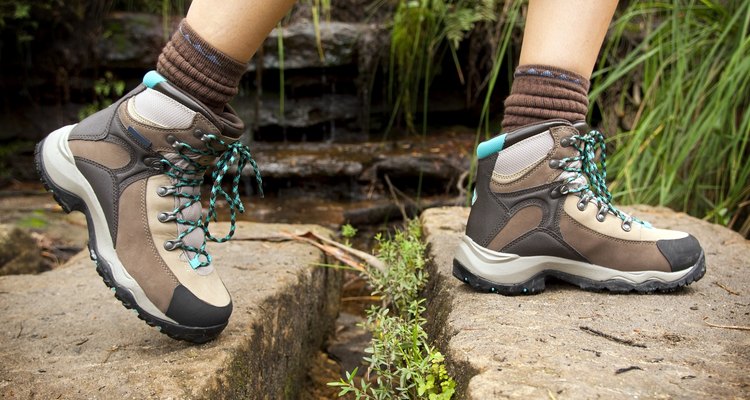 TimHesterPhotography/iStock/Getty Images
Combinations of synthetic materials in a shoe allow for breathing room and cushion the foot. Plastic materials such as ethylene vinyl acetate (EVA), liquid silicone or a polyurethane foam give runners and athletes flexible stability in the soles of exercise shoes. A nylon mesh material creates the upper and lining structures of shoes. Rubber and polymer material designs can be made to look like leather and can provide waterproof protection.
Cloth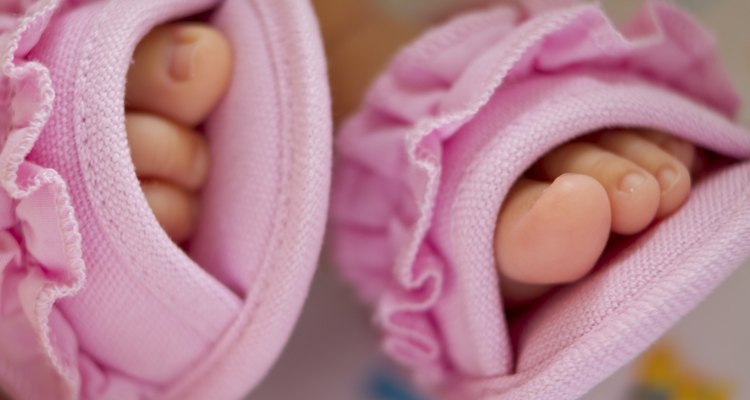 Ozgur Coskun/iStock/Getty Images
Cloth products such as canvas, satin and fleece effectively serve as products to make house shoes, specialty occasion footwear and baby slippers. A fleece lining traps body heat, keeping feet warm. Thin fabrics like cotton or satin decorate shoes but do not typically provide enough protection from outdoor elements when used alone. Canvas can function as a lining material or as an outer material for the upper structure of shoes.
References
Writer Bio
Alyssa Ideboen has been writing professionally since 2005. She has contributed to several print and online publications, including "Lexington Woman" and "Global Business" magazines. Ideboen holds a Bachelor of Arts in business management and communication from Judson University.
Photo Credits
Purestock/Purestock/Getty Images