Most people want a nice wedding, especially if it's your first one. However, if it's your 2nd, 3rd, or 4th you might want to save time and money by going to the courthouse. Here are the steps to getting married at the courthouse.
Go to your county website. Click on Probate, then Marriage License. You will see information about obtaining a license, for example: Marriage licenses may be obtained at the (your county) County Probate Court - Vital Records Division Monday through Friday between 8:00 a.m. and 4:00 p.m.
Download the Marriage License pdf document. Marriage licenses issued after July 1, 2003 do not require a blood test. There are two sets of fees for obtaining a marriage license. One set of fees if the couple seeking the license presents a certificate of completion of a qualifying premarital education program, and another set of fees if the couple does not. If the couple has the certification, the total cost is $21.00. Without certification, the total cost is $56.00.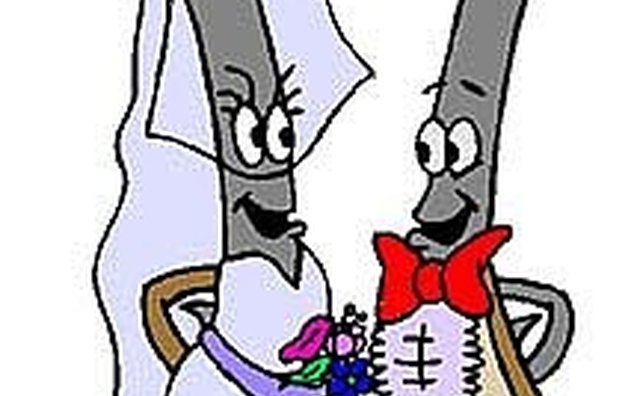 You can get married at your county courthouse Monday through Friday usually between the hours of 8:30 am to 5:00 pm. You will not need an appointment in a Magistrate Court. *** article tips below will explain the image to the left ***
Items you will need
Marriage License
Birth Certificate
Photo ID
Tip
Here's a funny little side note, when I was doing research for this article, I came across an official PDF document for my county and the title was "Schedule of Costs and Fees." The pdf document list numerous filing fees from Discharge Petition's, Letters of Administration, Motions, Attorneys Fees, Caveats (whatever that is), etc. I scrolled down to the Cost and Fees for a Marriage License and it showed "Cost and Fee Schedule for Marriage License and Pistol License." The irony of the two being coupled together (excuse the pun) is hilarious. I guess they want to save you a trip!