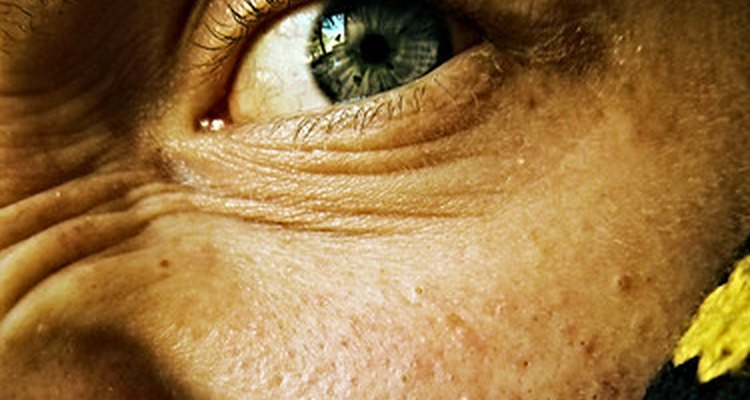 Image by Flickr.com, courtesy of Drew Herron
Benzoyl peroxide is found in most over-the-counter acne treatments. According to the Mayo Clinic, benzoyl peroxide is probably the most effective acne fighting ingredient. Proactiv Solution acne treatment system contains benzoyl peroxide. Many users have endorsed the effectiveness of this product, but it may not be suitable for use on sensitive skin.
Product
According to Proactiv.com, the Proactiv System is a three-step acne clearing system developed by doctors Katie Rodan and Kathy Fields. The system can take up to six to eight weeks to effectively treat acne.
Main Ingredient
The acne fighting ingredient in Proactive Solution is benzoyl peroxide. It is found in the Renewing Cleanser and Repairing Treatment at a two and half percent concentration. According to Medline Plus, benzoyl peroxide is used to treat mild to moderate acne.
Risks
According to the product warnings for both the Renewing Cleanser and Repairing Treatment, people with very sensitive skin or who have a sensitivity to benzoyl peroxide should not use either product. The warnings for these two products also advise that using them along with other acne medications can result in dry, irritated or peeling skin; however, the customer care section of the Proactiv website advises that, "In general, it's fine to use Proactiv Solution with other acne medications."
Side Effects
Proactiv.com advises that mild skin dryness and irritation are some of the side effects of the system. Since benzoyl peroxide is the main ingredient for the system, you can experience skin peeling, a tingling sensation, warming of the skin and slight stinging, according to Medline Plus.
Considerations
Proactive Solution gives slightly conflicting information concerning the safety of its use on sensitive skin. If you have sensitive skin, consult with your doctor or dermatologist before purchasing any Proactive product to prevent serious side effects such as burning and skin blistering.
References
Writer Bio
ShawnTe Pierce is a fashion designer and writer with more than 10 years of experience. Her work has appeared on Woman's Day and The Frisky, among other online publications. Pierce has a Bachelor of Science in apparel design from the University of Delaware.
Photo Credits
Image by Flickr.com, courtesy of Drew Herron