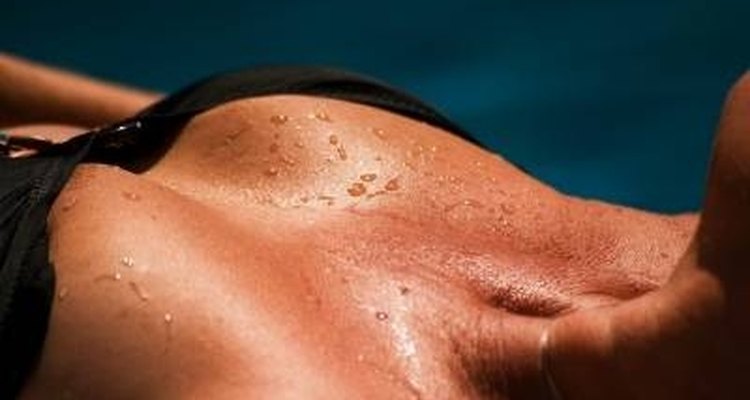 www.publicdomainpictures.net
Although costly, airbrush tanning is a popular alternative to sun bathing since it allows the tanner to avoid harmful UV rays. UV rays are harmful, but is it also true that spray tanning is safe? This is the common consensus, yet it may not be based on fact.
Identification
Airbrush solutions are created with a chemical called DHA. The chemical reacts with the amino acid in dead skin cells, changing its color.
DHA
DHA has been approved for use in tanning products since 1977, for external use only.
Safety
The FDA states that DHA should not be inhaled, swallowed, exposed to the eye area or mucus membranes. It is unknown if contact with these areas is harmful.
Not Regulated
At self-serve tanning booths, a practitioner does not directly apply the tanning solution. According to the state of Oregon, these booths are not regulated.
Precautions
Since tanning booths are not regulated, take precautions. The FDA recommends taking these steps:
• Use goggles for the eyes • Use nose plugs for nostrils • Use ear plugs for ears • Apply balm or other coating for lips • Keep your mouth closed during service
Salon responsabilities
Salons are responsible for the safety of their clients. They should offer the recommended items to anyone who is using a booth.
Writer Bio
Judy Williams has spent more than six years of her writing career as a video-game reviewer at MMORPG.com and a fiction writer for "Equinox" magazine. She enjoys writing about culture, folklore, mythology and religion. Williams graduated from Lindenwood University, earning a Bachelor of Arts in anthropology and sociology. She is currently completing a Master of Arts in history with an emphasis in museum studies at the University of Missouri-St. Louis.
Photo Credits
www.publicdomainpictures.net