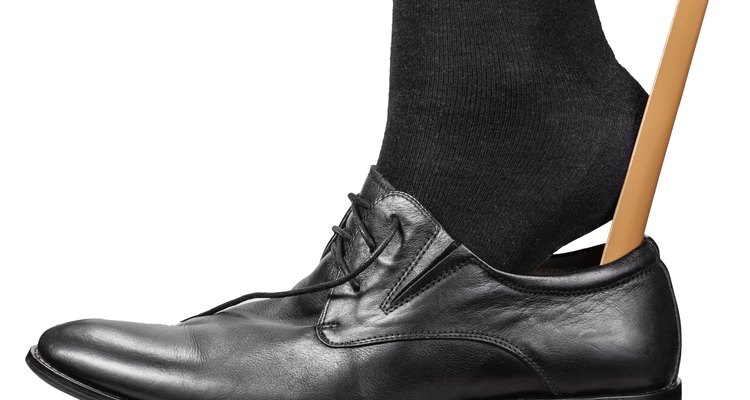 VvoeVale/iStock/GettyImages
The shoehorn was a staple of society throughout first part of the twentieth century. No matter the shoe or the style of dress, many people relied on the shoehorn to get their foot into a tight-fitting shoe. Today the shoehorn is used for the dress shoe. Here are a few tips on how to use a shoehorn.
Place the blade of the shoehorn against the "counter." The counter is the back of the shoe.
Insert the tip of your foot into the front of the shoe and rest your heel against the blade of the shoehorn.
Push down with your heel on the blade of the shoehorn. The slick exterior of the blade will allow your heel to "slip" into the shoe.
Remove the shoehorn from the counter of the shoe. At this point, your foot should be comfortably in the shoe and the shoehorn should be in your hand.
Resources
Writer Bio
This article was written by the CareerTrend team, copy edited and fact checked through a multi-point auditing system, in efforts to ensure our readers only receive the best information. To submit your questions or ideas, or to simply learn more about CareerTrend, contact us [here](http://careertrend.com/about-us).