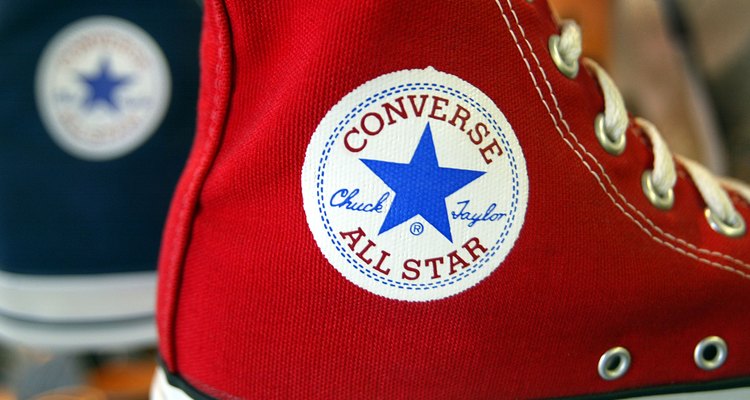 Mario Tama/Getty Images News/Getty Images
With canvas sneakers lining the shelves of discount retailers and department stores, shoppers want to know if they are buying real Converse Chuck Taylors, also known as "Chucks." Originally a canvas and rubber shoe sold only in black, "Chucks" now come in several fabrics and patterns. The shoes, with prominent eyelets and white laces, were originally marketed as All Star basketball shoes in 1917. Authentic Chuck Taylors have a few distinguishing marks that are unique to the original shoe.
Identifying Converse Chuck Taylors
Look at the shoe's tongue. Chuck Taylors have a label sewn at the top of the tongue that says "ALL STAR," with a star symbol in the middle of the two words.
Look at the shoe's heel. There should be a rubber rectangular label that says "ALL STAR," with a star separating the two words.
The sole of the shoe should be rubber with a diagonal line pattern. There is also a diamond pattern inset in the center of the sole. In the very center, there is a Converse All Star logo with a star. A shoe size, which will be a U.S. men's size, is also located here.
On high-top versions of Chuck Taylors, there is a white, circular, screenprinted logo that says "Converse All Star" and has a star that is the focal point. Chuck Taylor's signature is also in the logo.
References
Writer Bio
Christie Kula has been a copy editor, designer, writer and news editor since graduating from the University of Florida's journalism program in 2004. She spent eight years working for a daily newspaper in Alabama and now writes articles for various online publications.
Photo Credits
Mario Tama/Getty Images News/Getty Images