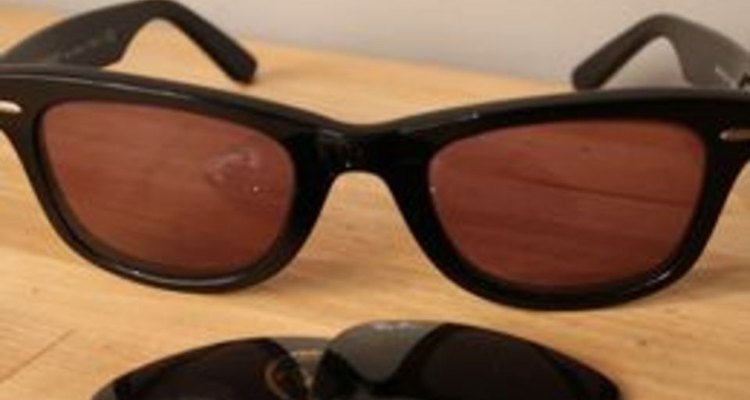 Even the most careful and cautious wearer of sunglasses eventually breaks or loses a lens. Fortunately replacement lenses for your Ray Ban sunglasses are relatively easy to come by. Replacing the lenses usually costs a lot less than replacing the sunglasses, frames and all. Once you've purchased replacement lenses for your Ray Ban sunglasses--major retailers (like Sunglass Hut) are your best source--you're just a few simple steps away from having a fully functional pair of sunglasses again.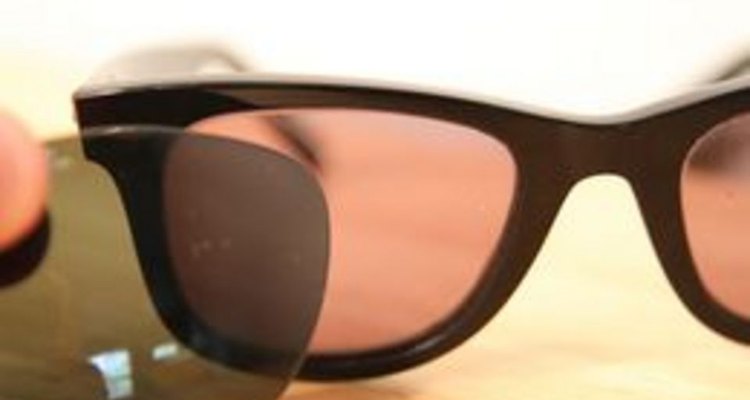 Check to make sure that your replacement lenses are the same size and shape as the Ray Ban frames you're replacing.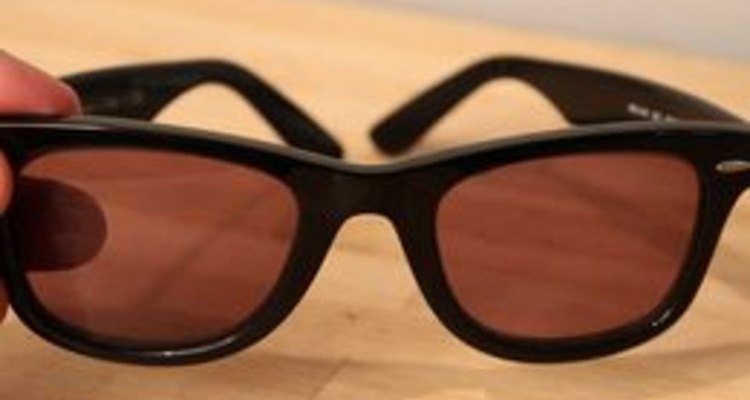 Hold your Ray Ban sunglasses. Grasp them with the lenses facing you and the earpieces pointing away.
Wrap the fingers of both hands gently around the sunglasses frame. Place both thumbs at either end of one lens. If the lenses are already out, you can skip this step.
Press gently with your thumbs--keeping a light pull tension with your fingers--until the lens pops backwards out of the frame. It might take some steady pressure to get the lens out, but you don't need to force it.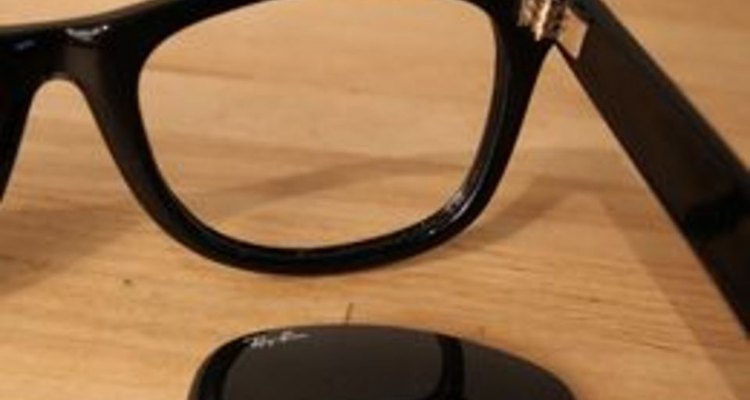 Turn the glasses around so that the earpieces point toward you.
Place the new lens on the inside of the frame, against the opening where it should be installed. Wrap your fingers around the frame. Place both thumbs against either side of the lens, and press gently and evenly until it pops into place.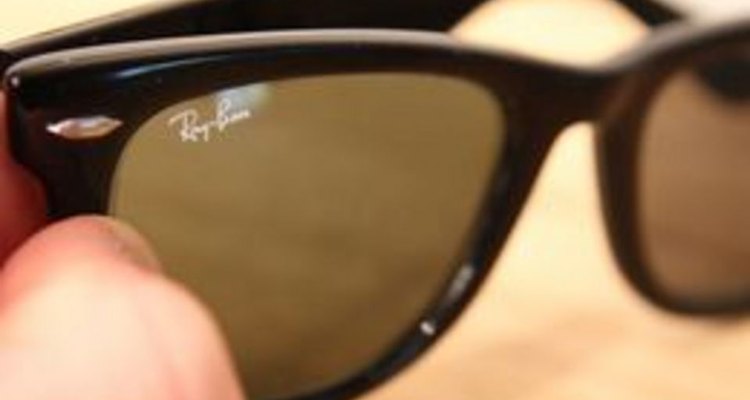 Apply pressure around the edges of the new lens--still working from inside the glasses--to make sure it's firmly seated all the way around.