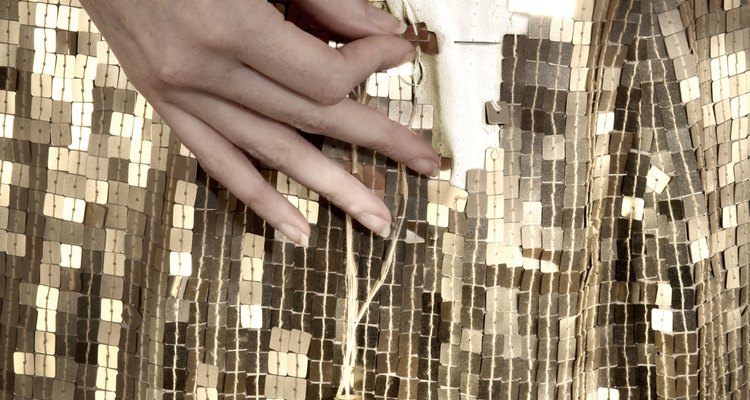 Emma Innocenti/Photodisc/Getty Images
Fashion shouldn't hurt. If your sequined dress is causing a rash, examine the fit and design. Common places for chafing from sequins may be under the arms or along the collar. You may need to enlist the help of a tailor who can lower the arm holes to prevent uncomfortable rubbing or add facing to a rough seam.
Less Drama
Another potential alteration to the dress would be to have a tailor remove the sequins from the area that is causing a rash. Adding a liner to a bare dress may also help. If you're not willing to change the dress, you can try using a product designed for athletes to reduce chafe. These topical sprays and balms form a light barrier between clothing and your skin without leaving a greasy film or stain. Sequins are typically rougher than your average wetsuit or technical sports fabric, though, so these may not offer enough protection.
References
Writer Bio
Andrea Cespedes is a professionally trained chef who has focused studies in nutrition. With more than 20 years of experience in the fitness industry, she coaches cycling and running and teaches Pilates and yoga. She is an American Council on Exercise-certified personal trainer, RYT-200 and has degrees from Princeton and Columbia University.
Photo Credits
Emma Innocenti/Photodisc/Getty Images