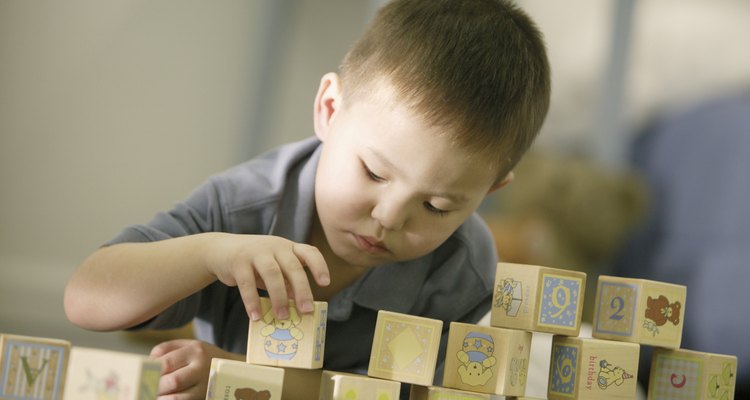 Comstock/Stockbyte/Getty Images
The nursery in a church is a room in the church building set aside for childcare for youngest members of the congregation, usually infants through age four. The nursery of a church should be a warm, welcoming place where parents feel safe dropping off their little ones while they attend services and classes in the church. Keeping a church nursery organized and tidy is important to ensure the safety of the children, as well as to streamline the work the volunteers need to perform.
Obtain the necessary cleaning supplies. This may include surface disinfectant, a large vacuum cleaner, a a handheld vacuum, and plenty of paper towels.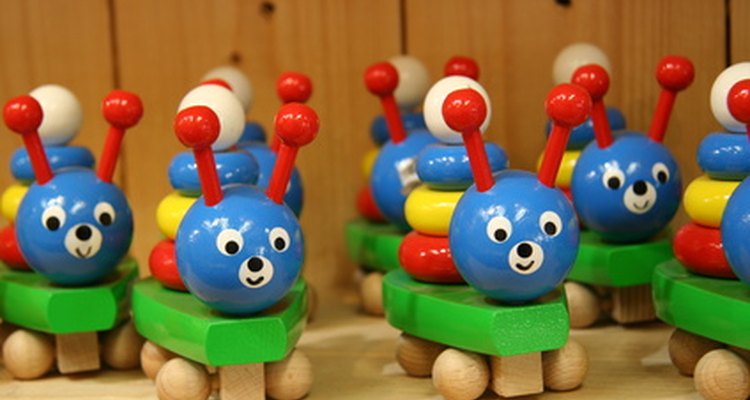 Clean and disinfect the nursery. You can't organize dirty or cluttered areas; cleaning and disinfecting the entire area will provide a solid foundation to your organizational efforts. Vacuum all area rugs and carpeting, ensuring that you don't use perfumed carpet cleaner, which may cause allergies in sensitive children. Disinfect all the toys, even the new ones. Hygiene is especially important in any diaper-changing and food-serving areas. The church may want to solicit donations of cleaning supplies from its congregation toward this effort, and you can enlist the help of other members of the congregation.
Divide the room into sections. The kinds of sections depend on the makeup of your church nursery. If the nursery room is for just one age group, such as preschoolers, toddlers or infants, divide the room into age-appropriate play spaces. Bright shelves lined with colorful Bible story books, kitchen sets, plush toy areas and creative surfaces make ideal stations for play and learning. Most church nurseries provide Bible studies even for its youngest members, so include a large area rug or space to sit with the children and read the day's lessons. If your nursery contains more than one age group, divide the room with room dividers and play gates, so that younger children don't interrupt the activities of the older children, and the older kids don't trample the little ones.
Display the name tag system that many churches have for adults dropping off their children in the nursery in a prominent place. When the parent checks his child into the nursery, you or another volunteer should hand him his child's name tag plucked from some type of indexing system, bulletin board or wall hanging. New parents must fill out a form with all their contact and emergency information before leaving their children. The church keeps this information on file, sometimes in the nursery itself.
Design a cubby or bin system for the children's belongings. You can purchase cubby or bin systems at any teacher or office supply store, taking space and budget limitations into consideration. Put this system near the front door for easy organization as the children arrive. If possible, personalize the cubbies or bins with the names of children who regularly attend the nursery for easy and quick access week after week. Add child-friendly Bible story stickers, such as Noah's Ark or Jonah and the Whale, to decorate the surfaces. Ask parents to label all their children's belongings before placing them into the cubbies for more seamless pickups.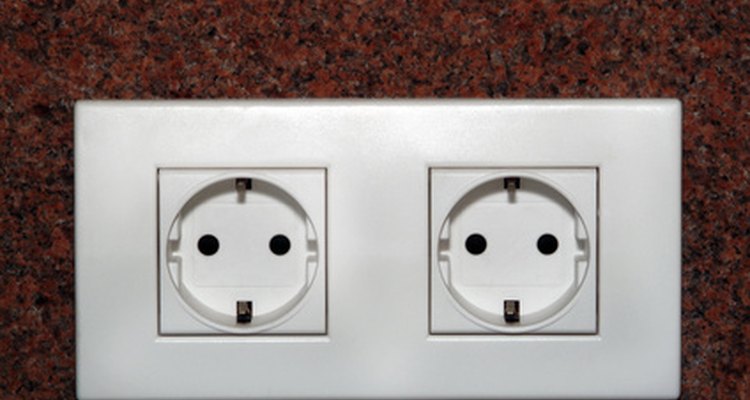 Electrical outlets, in granite wall image by JoLin from
Fotolia.com
Childproof the nursery thoroughly. Cover all electrical outlets. Ensure that all toys are age-appropriate and remove any choking hazards. Hide electrical cords behind furniture, under area rugs or carpeting, or staple them to the wall with insulated staples. Put child-proof locks on any cabinet doors with toxic cleaning supplies. If the nursery requires any repairs, make them before admitting any children in the area. Enlist the help of any skilled members of the congregation for the more labor-intensive or technical jobs.
Check that the nursery has functioning fire alarms. If not, contact the church and have the church administration address this issue.
Designate a space for non-perishable snacks, drinks and snack supplies. A church nursery may be responsible for a child for several hours as her parents attend both a Bible study and a worship service, so it may provide a drink and a light snack.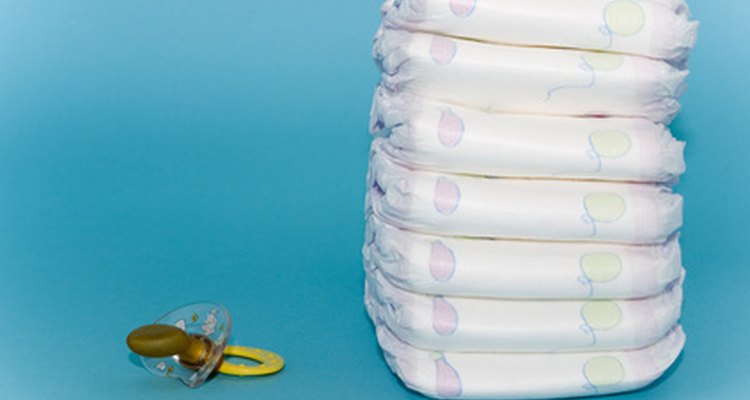 Arrange the diaper and hygiene supplies. This should include generous supplies of diapers of a variety of sizes, several boxes of baby wipes, diaper rash ointment, and stickers that read "I'm Changed!" If you can't find these stickers, which teacher supply stores sell pre-printed, make them up beforehand with a permanent marker and small blank stickers purchased at an office supply store. Other useful supplies may include facial tissue, toilet paper in bulk if you have potty-trained children and a privately accessible bathroom, and plenty of plastic bags in which to keep and store soiled clothing. This is also where you should keep any first aid supplies and first aid kits. These can be significant expenses, so a church may ask its members to donate supplies or assume responsibility for restocking a specific item, such as wipes or toilet paper, throughout the year.
Keep a file cabinet, even a small plastic portable one, to store papers that are important to your nursery. This may include parent contact information, the applications of current volunteers, blank forms, and Bible lesson plans for several weeks in advance. You can also keep records of your progress with the children if you are using a church curriculum week to week. A file system is also useful for keeping inventory records and blank receipts for donations from other church members.
References
Writer Bio
Andrea Ruiz has written professionally for blogs, online entertainment magazines and television network websites for more than a decade. Ruiz has also been a web and social media developer, Internet business consultant and computer programmer since 1999, and worked for four years as a professional community manager. Ruiz holds a Bachelor of Arts from University of Massachusetts, Boston.
Photo Credits
Comstock/Stockbyte/Getty Images