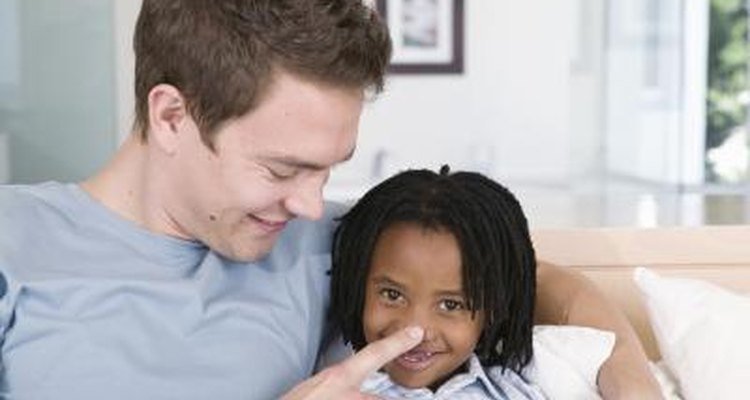 Jupiterimages/Pixland/Getty Images
Thousands of children in California currently require foster care. Finding a foster family provides children who have been neglected, abused or exploited with a safe home to grow and develop. Becoming a foster parent can be both a challenging and rewarding decision. If you wish to acquire a foster care license in California, you must follow a strict application process to ensure a safe and healthy match for both the foster child and you as the foster parent.
Step 1
Contact your county's Children Services department or foster and adoptive parent agency (see Resources). At the agency, you may discuss any questions about foster parenting and request an information package.
Step 2
Register for an orientation session and attend the session. During this meeting, individuals in the child welfare field discuss foster care and can answer any additional questions.
Step 3
Attend a class that introduces information about the application process. At this time, you will receive an application to complete at home. The application contains questions about your current family, home and working arrangements. Other questions include your reasons for wanting to become a foster parent, your views on specific topics, such as discipline and religion, and your child care experience. You must provide references on your application.
Step 4
Complete the application and make an appointment to bring your application into the county agency in person. At this time, your fingerprints are taken, and a background clearance check is performed. Both procedures are required of all adults living in the home.
Step 5
Childproof your home if the child is a toddler. All cleaning, chemical and medical products must be adequately locked up; electrical outlets must be covered; smoke alarms must be installed; and a fire extinguisher must be on the premises. A social worker will make arrangements to assess the safety of your home.
Step 6
Enroll in a training and development program. Orange County offers a six-week development program where prospective foster parents learn about parenting skills, confidence building, professional staff interactions, the rights and responsibilities of caregivers and children, resources available and how to help foster children adjust.
Step 7
Obtain first aid and CPR certification. TB testing must also be completed on all individuals living in the home and the results submitted to the county service worker.
Step 8
Wait for the right match and child placement.
References
Tips
California regulations state that no more than six foster children may reside in a foster home. Furthermore, no more than two children may share a bedroom. When the children are 5 years of age or older, children sharing a room must be of the same gender.
Warnings
California state licensing regulations require that foster care applicants are at least 18 years of age. However, experience in parenting is taken into consideration during the application process; it is unlikely that very young adults have an adequate parenting history to qualify for fostering.
Writer Bio
Eric Jonas has been writing in small-business advertising and local community newsletters since 1998. Prior to his writing career, he became a licensed level II gas technician and continues to work in the field, also authoring educational newsletters for others in the business. Jonas is currently a graduate student with a Bachelor of Arts in English and rhetoric from McMaster University.
Photo Credits
Jupiterimages/Pixland/Getty Images