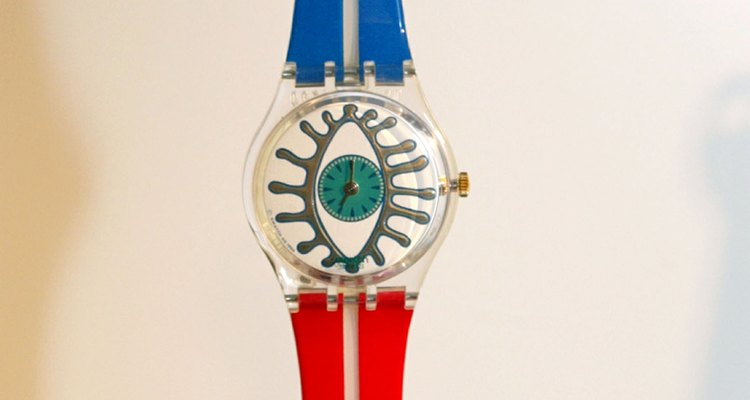 Frazer Harrison/Getty Images Entertainment/Getty Images
When the battery in your Swatch watch dies, the method for opening the back of your Swatch is slightly different than most battery-powered watches. The actual swatch is laser sealed, so opening the watch completely is not possible. There is a special lock that holds the back in place, but opening the battery compartment on your Swatch is easy. It is also designed to protect the inner workings of your watch from exposure and tinkering that could permanently damage your Swatch.
Turn your Swatch over so the back of the watch is facing you.
Insert a small coin, like a dime, into the lock-slat on the back of the watch.
Turn the coin to the left, unscrewing the battery compartment.
Pop the battery compartment open by inserting the edge of the coin under the opening and giving it a gentle push upward.
References
Writer Bio
Jennifer Hudock is an author, editor and freelancer from Pennsylvania. She has upcoming work appearing in two Library of the Living Dead Press anthologies and has been published in numerous print and online journals, including eMuse, Real TV Addict and Strange Horizons. She has a Bachelor of Arts in English/creative writing from Bloomsburg University.
Photo Credits
Frazer Harrison/Getty Images Entertainment/Getty Images